Birmingham rejoiced in the reopening of Chamberlain Square this week, which coincided with the easing of lockdown and some welcome spring sunshine. Five years after it closed, the Square has now reopened as part of Phase 1 of the Paradise masterplan by Argent, with the arrival of One Chamberlain Square, Two Chamberlain Square, new landscaping and the refurbishment of the Chamberlain Memorial Fountain.
Social media erupted with lovely comments celebrating the reopening of the square and pictures of Brummies enjoying their new space.
Continuing Joseph Chamberlain's original vision, the new Paradise Masterplan seeks to improve Birmingham's infrastructure by creating a more flexible framework for growth, attracting businesses from overly dense London districts, creating a walkable and cyclable city with a wider range of transport opportunities. Providing new residential and a hotel, Paradise will also be a place for people to live. All underpinned by a thriving cultural landscape, which re-connects Birmingham to its history and heritage.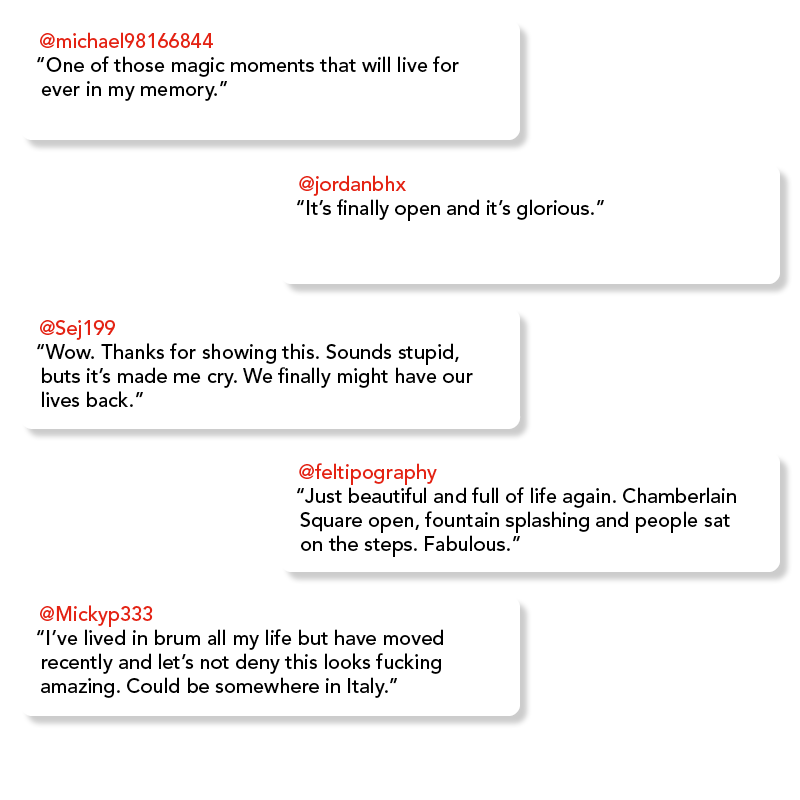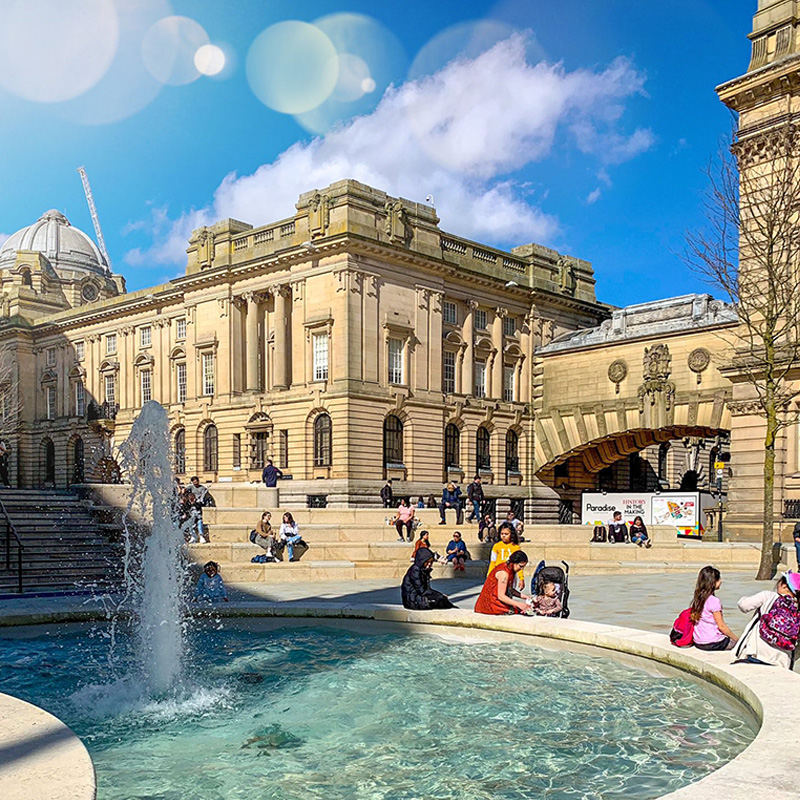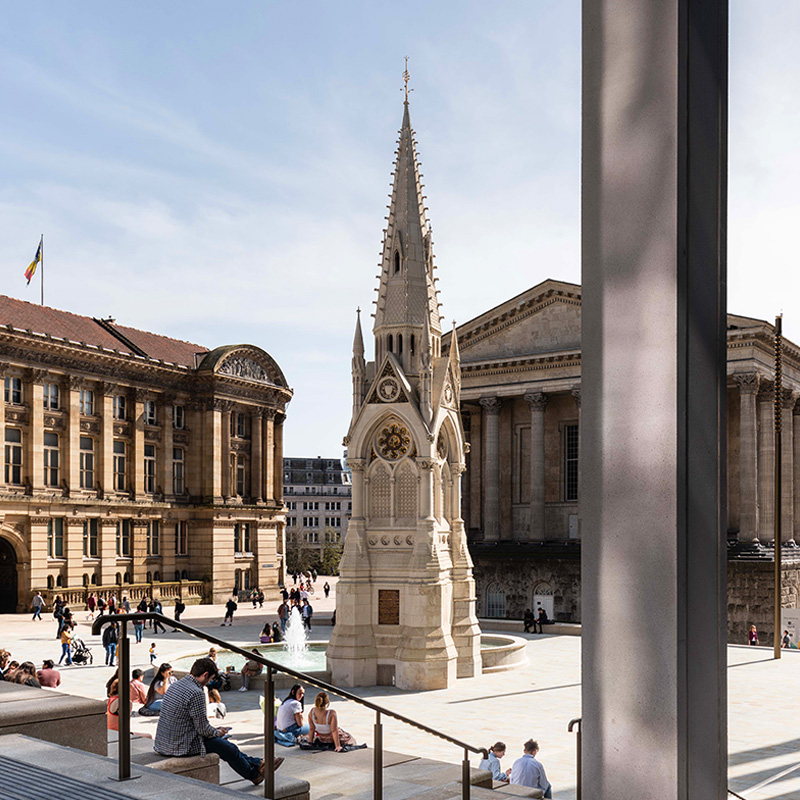 Photo credit (left) © Simon Paul Felton @feltipography
All other images © Greg Holmes