Birmingham's Ikon Gallery and Glenn Howells Architects have been linked for thirteen years through Glenn's membership of the gallery's Board of Directors, including being its Chair in recent years. To mark the end of his tenure as Chair GHA sponsored the Ikon's current exhibition by Langlands & Bell. As an architectural practice, GHA are fitting sponsors due to the exhibition's architectural theme that explores how buildings are designed for large corporations.
As part of the sponsorship, GHA hosted workshops that would form part of the Ikon's Easter family activities. The workshops would involve making models reminiscent of the ones that appear in the Langlands & Bell exhibition, to give the families that attended an insight in to the world of architects and architectural modelmakers, and (most importantly) to have fun. They would be led by Flora from the Ikon Education Team and Pierre Greenway, one of GHA's modelmakers, and assisted by various volunteers from GHA's Birmingham office.
Each workshop involved a short introduction in to the world of an architect's practice and how buildings are designed, followed by a tour of the GHA modelmaking workshop.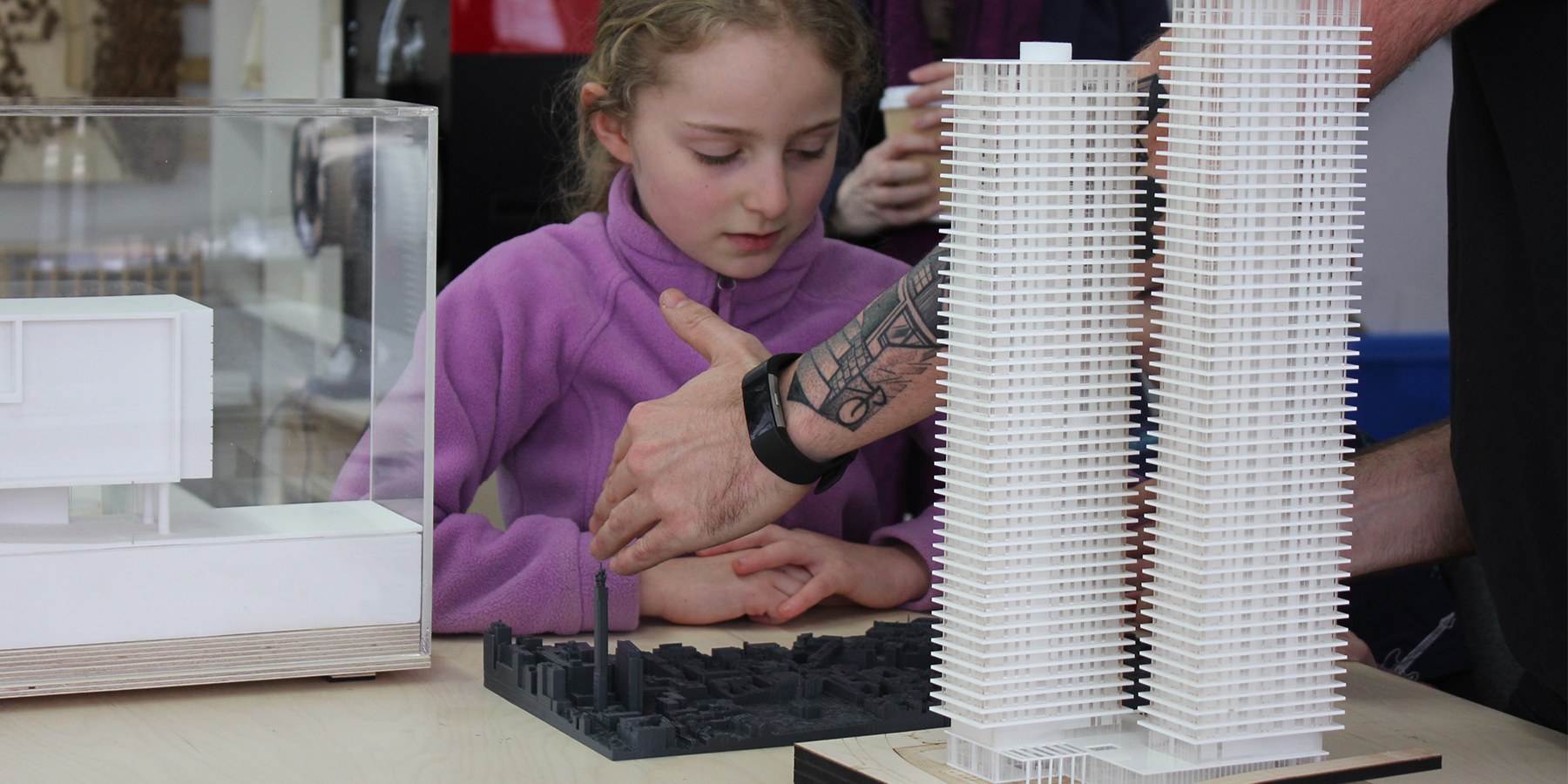 Their task was to design and build a model apartment. Apartments could incorporate whatever features were desired – the only limit was imagination.
As pencils were put to paper it was clear that many members of the groups took this to heart and created spaces featuring swimming pools, helipads, cinema rooms, mini football pitches, dancefloors, accommodation for their cats, or rooms dedicated to their hobbies like model trains or recording music.
The whirlwind of glue, scissors, foam core, card, pencils and tape showed that creative ideas were not just restricted to the function of the rooms, as curved walls and windows, irregularly shaped rooms, secret passages, and slides instead of doorways or stairs were constructed.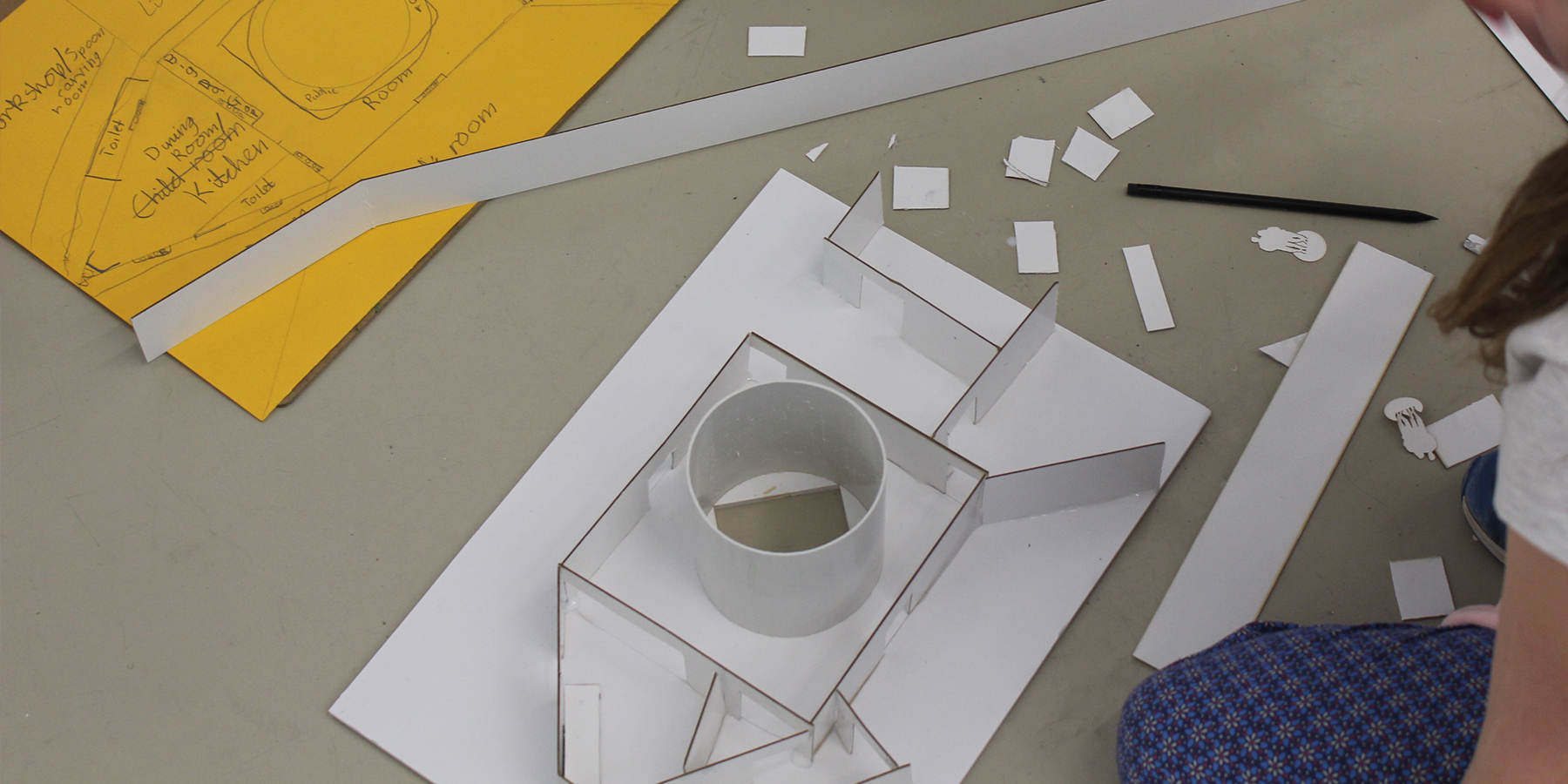 Connections with the outside world were regular features as many designs included balconies, large windows or even entire rooms dedicated to admiring the views of the outside world.
At the end of a very industrious hour of making, the models were complete and ready to be presented to the rest of the group and Pierre. Everyone was struck by the variety of ideas and creativity on show, as well as the skills and attention to detail that went in to the making of the models.
The models were then placed on to a tower and then transported to the Ikon Gallery to be displayed in a mini exhibition alongside other creations from the Easter family activities.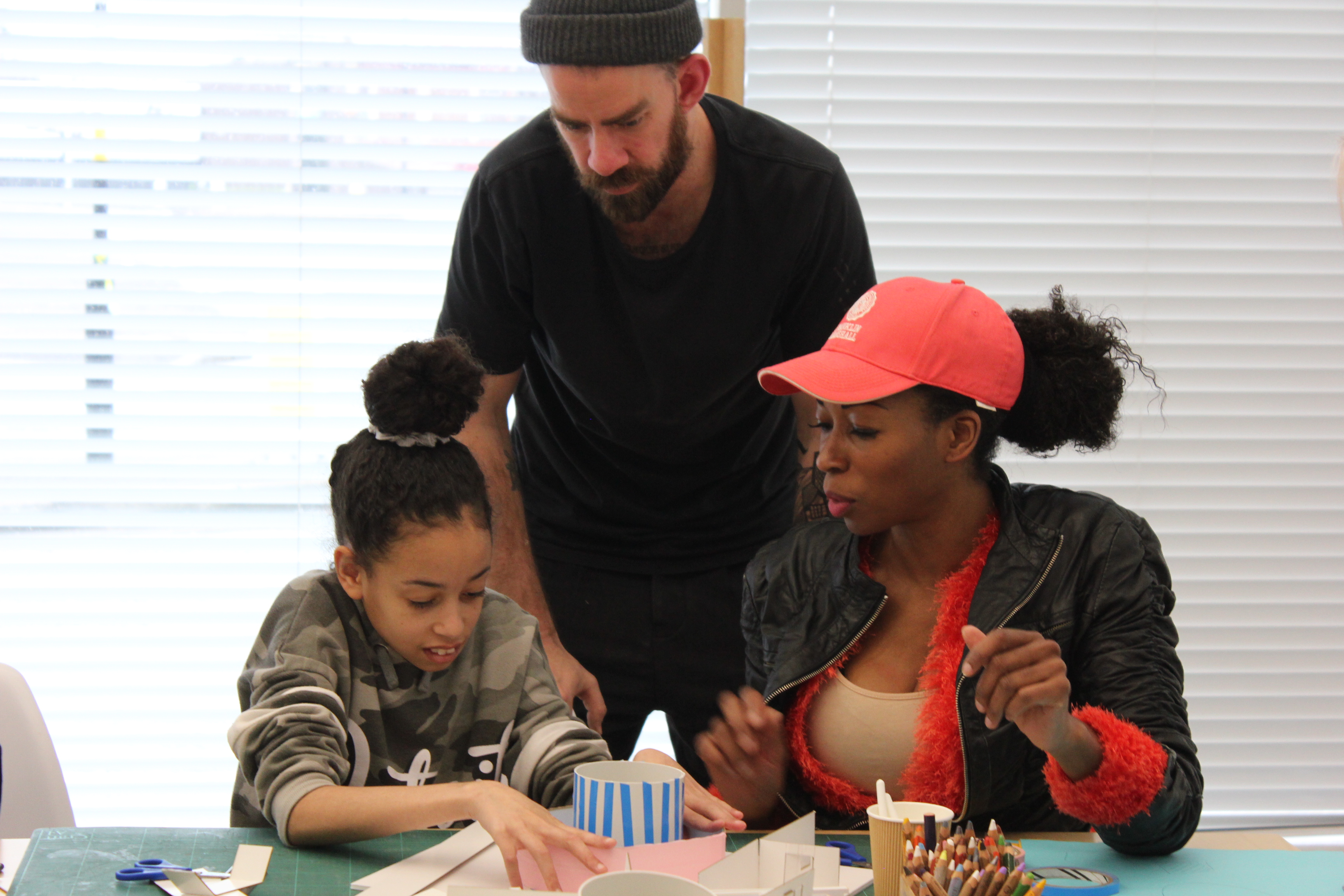 Feedback was overwhelmingly positive, with one participant saying:
"I thoroughly enjoyed the workshop experience at the architects, it has inspired me to want to become an architect!"
Pierre was just as happy after the event, saying:
"We really enjoyed having Ikon and the kids over to make stuff with us. It always surprises me – their eagerness to learn and get stuck in, and the passion and creativity they have is just astonishing! They worked really well as a group and came up with some very cool designs and models.
It's a real pleasure to be able to show-off what we do here at GHA Modelmaking. We're all very passionate about it, we love talking about it, and we love teaching it. We saw some real potential from the groups, and I hope we inspired some of them to become young budding architects and (better still) modelmakers of their own."