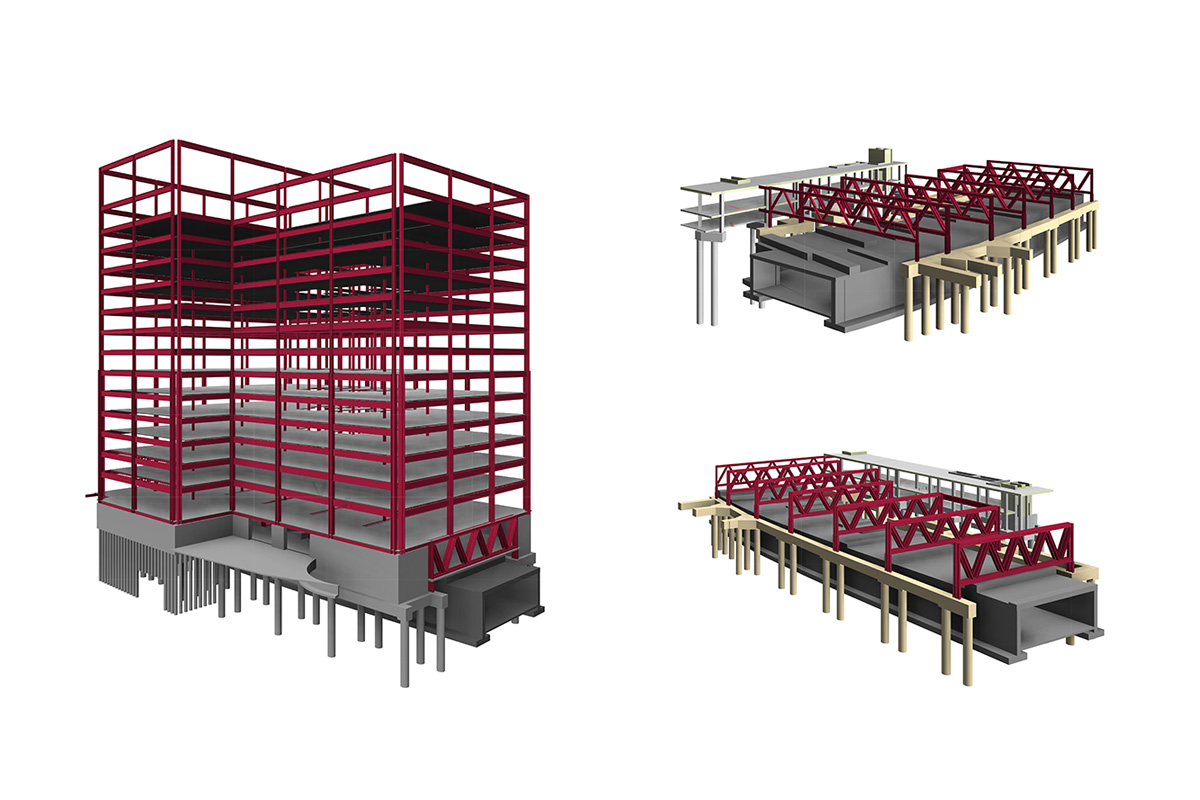 Construction is proceeding well for One Centenary Way and our design team recently visited the BHC factory in South Lanarkshire, Scotland, to view the 35m-long steel trusses being fabricated in a new factory that was built specifically to manufacture them.
One Centenary Way is being constructed above the A38 Queensway Tunnel, which runs directly underneath the site and will remain open throughout construction and beyond. As a result, there was very little opportunity for the building to make contact with the ground as a traditional building would and in the absence of a normal load-bearing core, the solution was for the building's façade to provide the stability in the form of a Vierendeel Exoskeleton.
We have adopted a de-carbonised design approach making this one of the most sustainable designs from factory to operation. The BHC factory has a wind turbine that generates up to 65% of the energy required to produce the steel. The scale is enormous, with each weld between the steel sections taking up to 14 hours and some of the finished trusses weighing 128 tones. Given the size of the trusses, BHC have assembled a 'rotating rig wheel' to handle them and to ensure an even paint finish throughout. These mammoth trusses will be delivered onto site in September for an overnight installation – with the A38 still open!
This highly engineered structure is overcoming the challenges of building over a live piece of infrastructure; an innovative, low carbon, smart enabled workspace that represents the future of 21st century offices.