The model shop here at Glenn Howells Architects is a series of workshops that feature a full range of model-making tools and equipment. The main assembly room is a corner space bathed in ample natural light, and an eclectic mix of recent models adorn the walls, showing the team's versatility.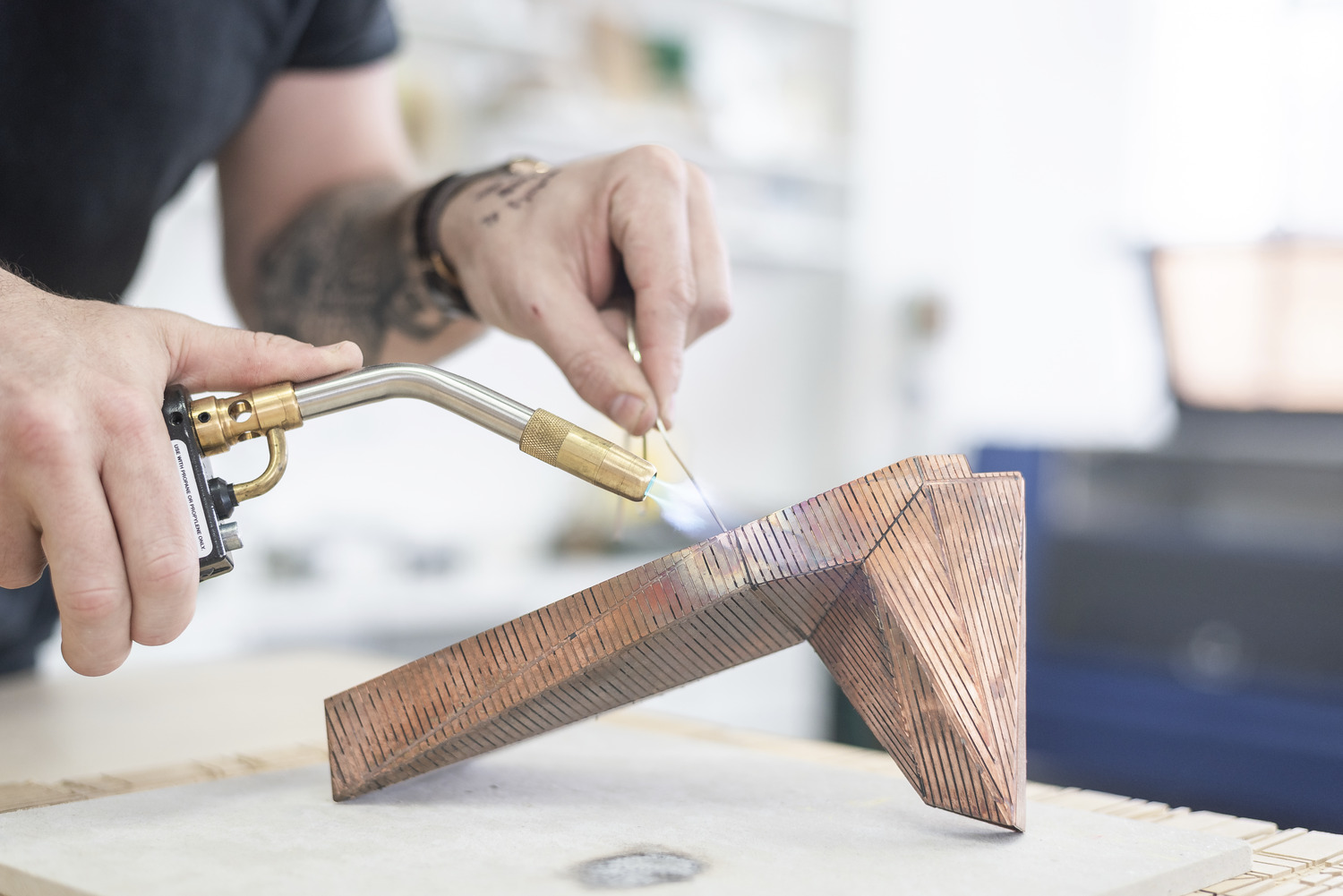 Headed up by Pierre Greenway, the team of three craft away to the sounds of the goings-on of the Digbeth streets outside. Having worked and lived in Copenhagen and Perth, Australia, he brings an international approach to the model making function at GHA. Asked why he likes making models, he reflects and states, it's the role it has in shaping countries, regions and cities that keeps it fresh.
"As well as that aspect, it's seeing the finished result in the flesh too," he says. "It's cool knowing models helped in the design development of architecture, a building or place, that is physically there and helping people for the better; it's great to see."
The modelshop comprises several elements. There's a dedicated 3D printer and spray paint room; woodwork shop; laser cutter machines; photography studio area; storage space; and assembly room. These separate areas are key, says Pierre, as he explains: "We often have jobs on which require different techniques simultaneously and having separated the functions like this, allows us to be efficient and not get in each other's way."
As a team, the model makers bring different skillsets and backgrounds. "We've got a combined experience of over 30 years, but along with that, we have individual expertise in product design, architecture, furniture design and joinery," adds Pierre. "I like how we can work as individuals equally as well as one unit if needed."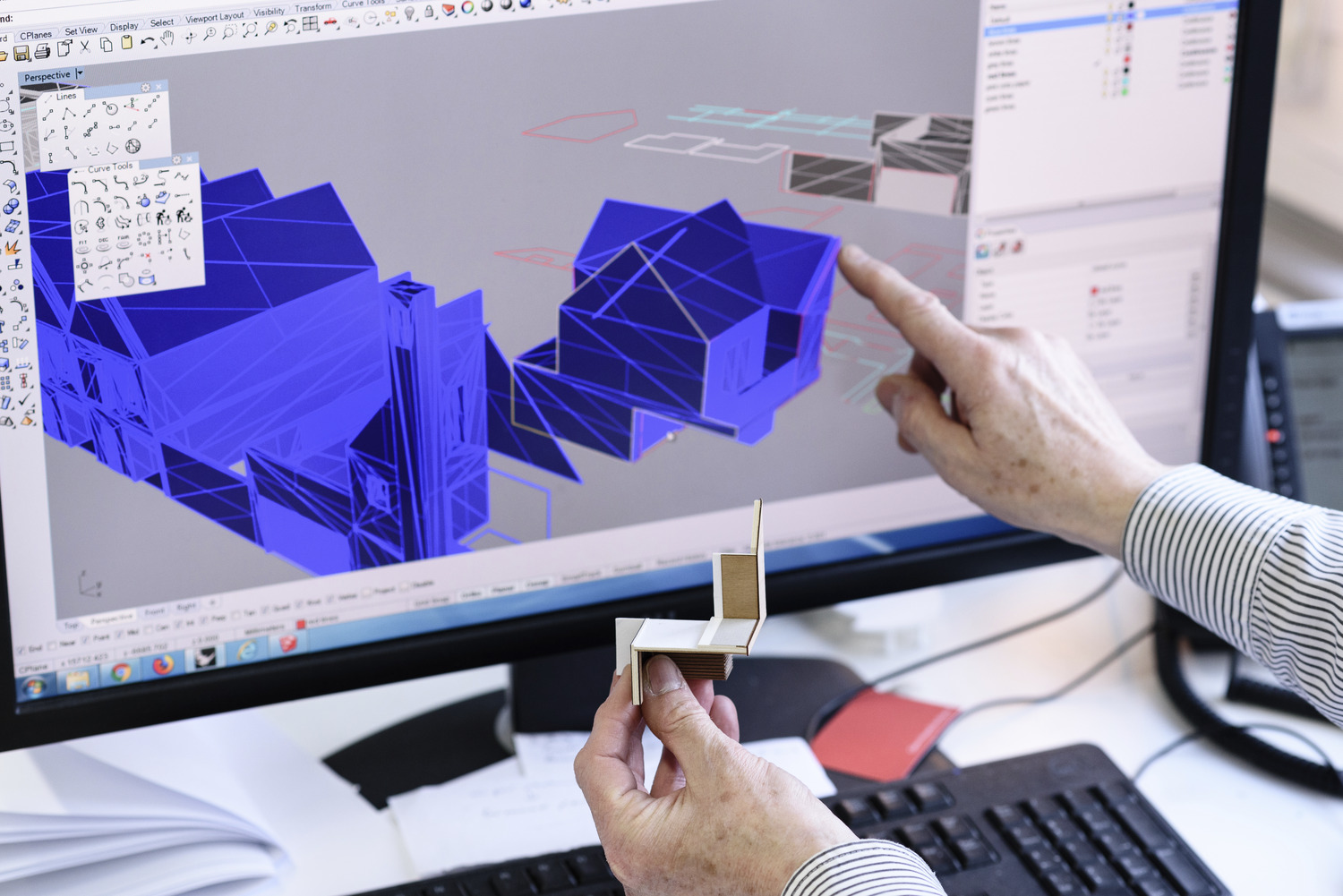 The model shop is a vital cog in the design process here at GHA, then.
"It really is," he explains. "Models are used from early concept design stages, to design development, to winning competitions, and also as point-of-sales display models for clients. Seeing something in a physical form explains much more, and so much quicker than in any other format. It instantly shows you what works and what doesn't, and ways to overcome problems or better a design."
Regarding the large masterplan model that is residing in the middle of the assembly room, it's clear that several materials have been used in crafting the piece. It's a 1:200 model of East London riverside residential scheme Blackwall Yard, for developer Hadley Property Group.
"The model's buildings were made as stacked floors within an acrylic box, and the façade structure, which was 3D printed, was sprayed and slipped over the top of said box," explains Pierre. "The base was cut by hand in plywood and laser cut veneer layers for the road and curbs. The water was also laser cut in 25mm clear acrylic."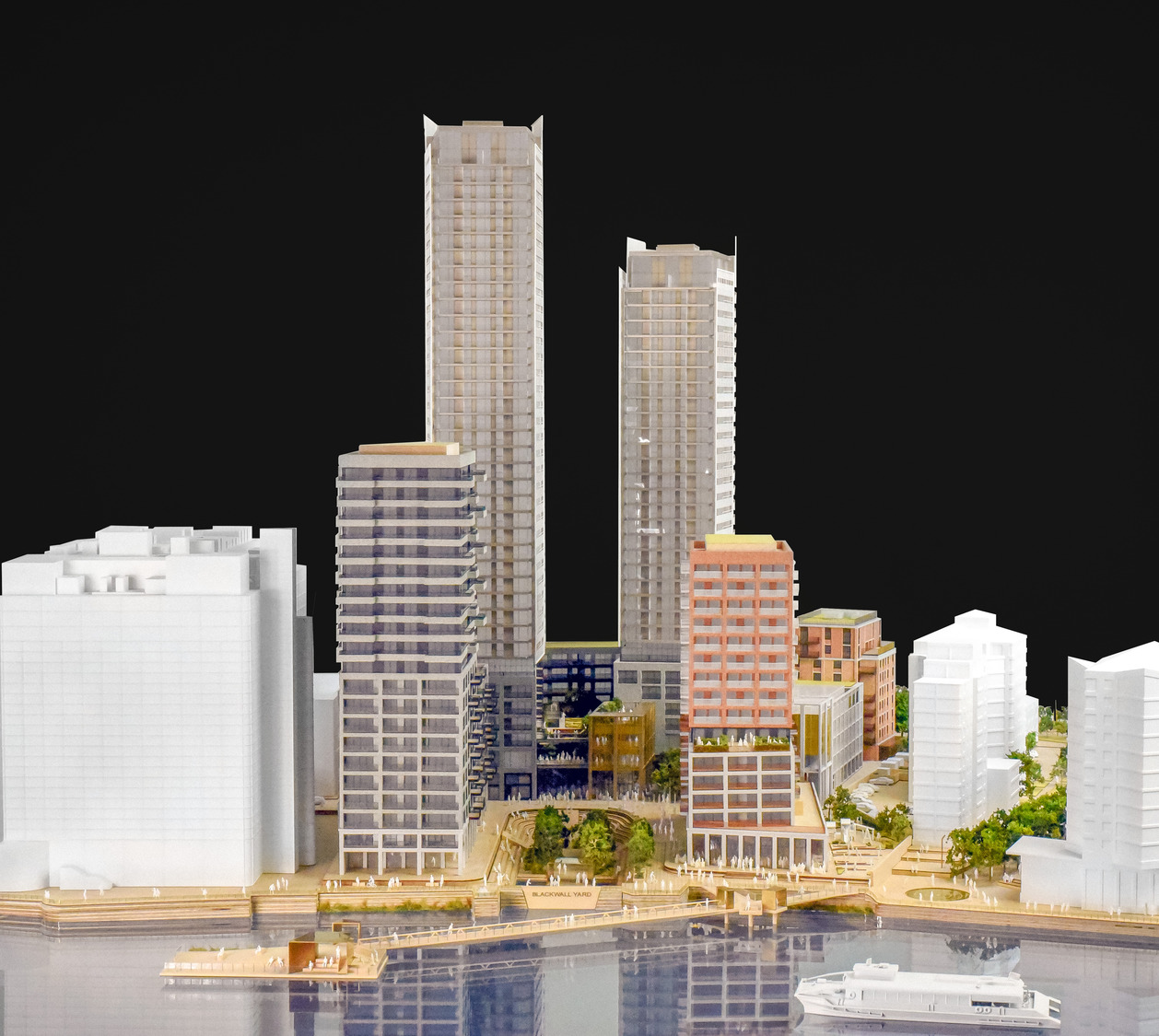 When the sounds of the extractor fan and the laser cutter machine subside, the model shop is again quiet. Pierre wraps up with what it feels like to be involved with the different technologies and avenues of making.
"Modelmaking requires such a broad range of skills from the making world, and we have open access to all of it, including technologies, materials and processes."