▼ Scroll for more
This house, for an art collector, features a minimal interior environment with a play on horizontal and vertical planes.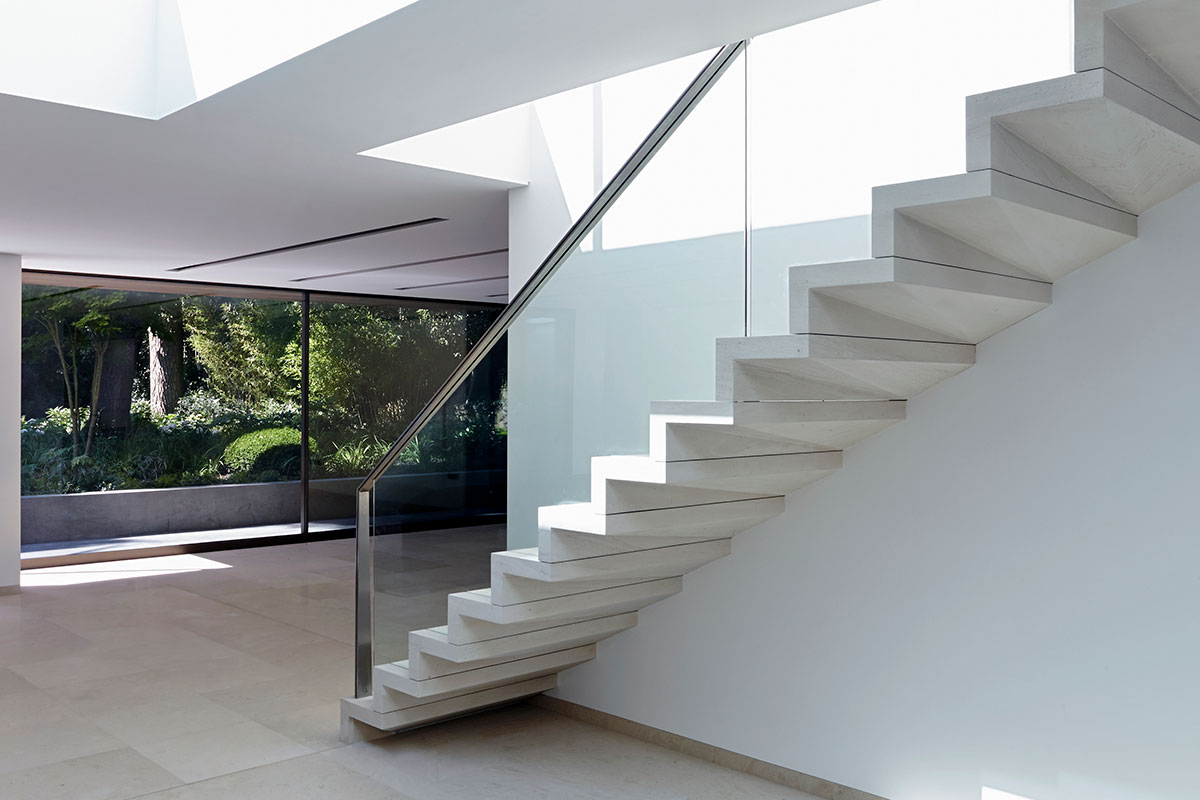 The project was conceived as a Pavilion of Light which blurs the transition between inside and outside space. This is enhanced through the oversized ceramic tiled entrance door which frames the garden and the slim profile glazing beads. The light entering the building is enhanced as it creates shadows and dappled light on interior surfaces.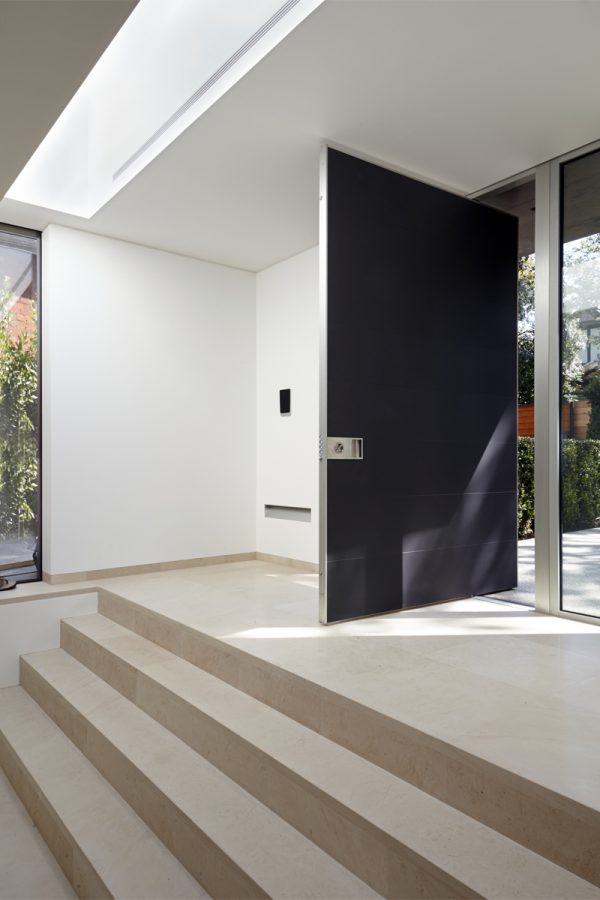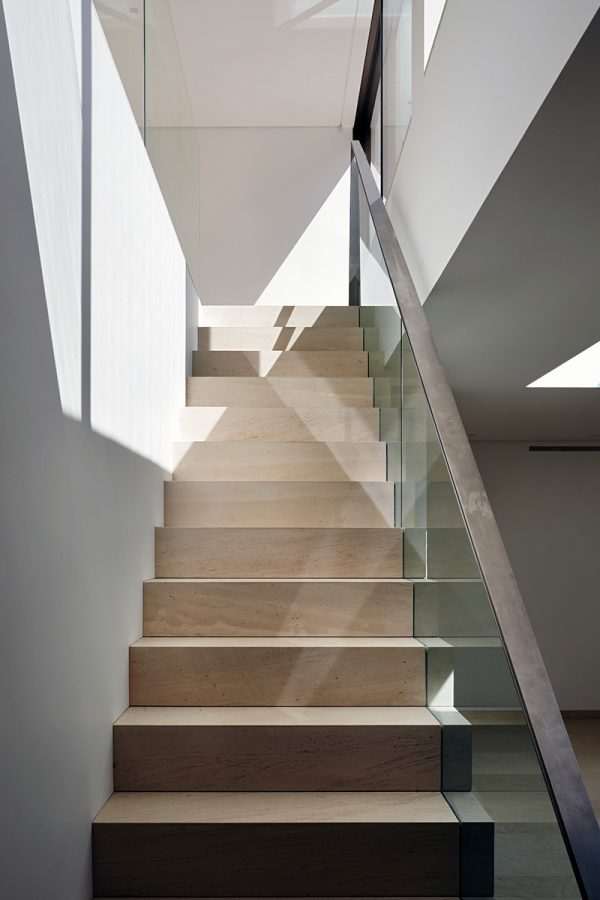 Connectivity was a key part of the interior design concept, with flexibility provided by glazed sliding screens that are fitted with cleverly concealed ironmongery. GHA called on its long-standing relationship with engineers HRW to insert a spectacular sculptural staircase with cantilevered limestone treads.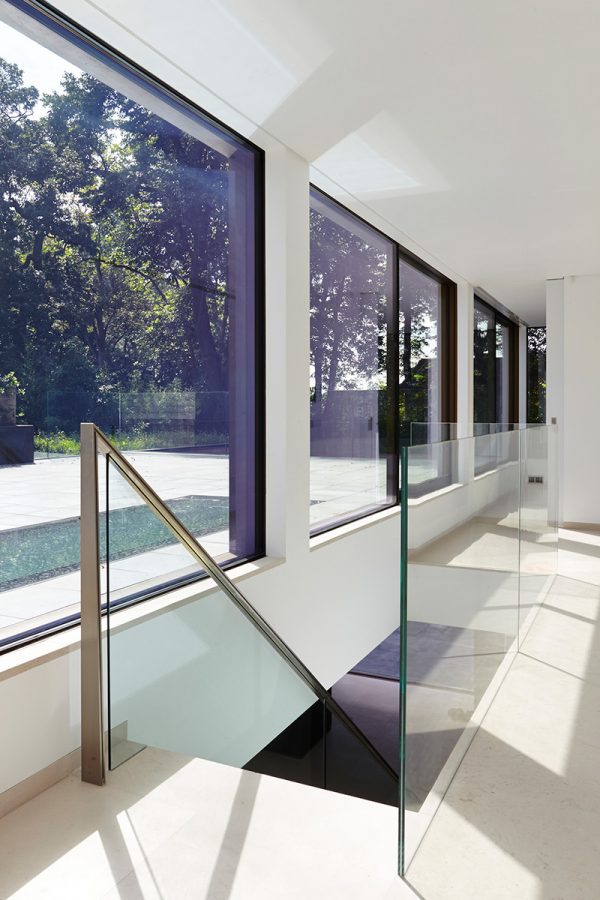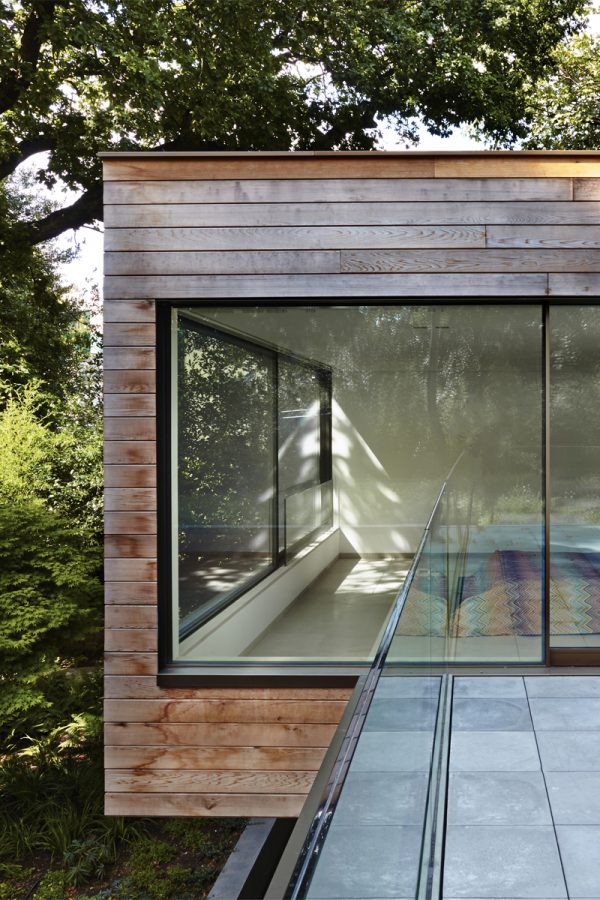 The interior materials palette is simple, timeless with limestone floors and white walls providing a neutral canvas for the owner's extensive art collection.