▼ Scroll for more
This Miesian glass pavilion jettying four metres over a medieval moat demonstrates the diversity of GHA's practice.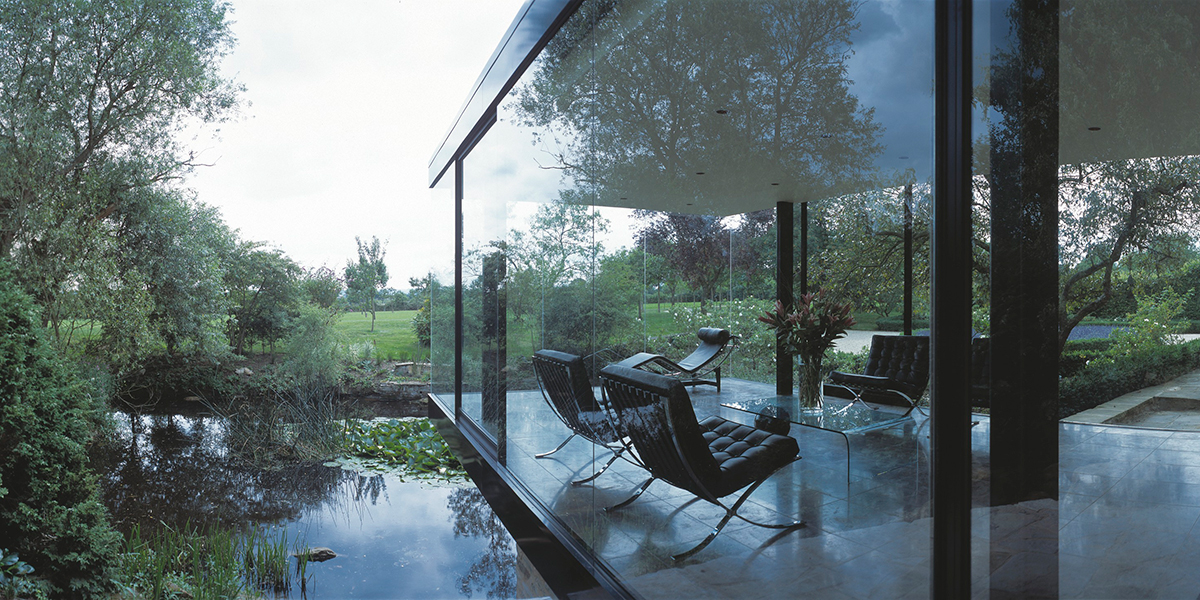 The Moat House is a collection of rural stone buildings dating back to the 12th century. The client wanted to maximise the views from his home so internal columns and the highest quality single-glazing were used for the glass and steel box. This also allows the architecture to be fully transparent, vanishing into the lush planting.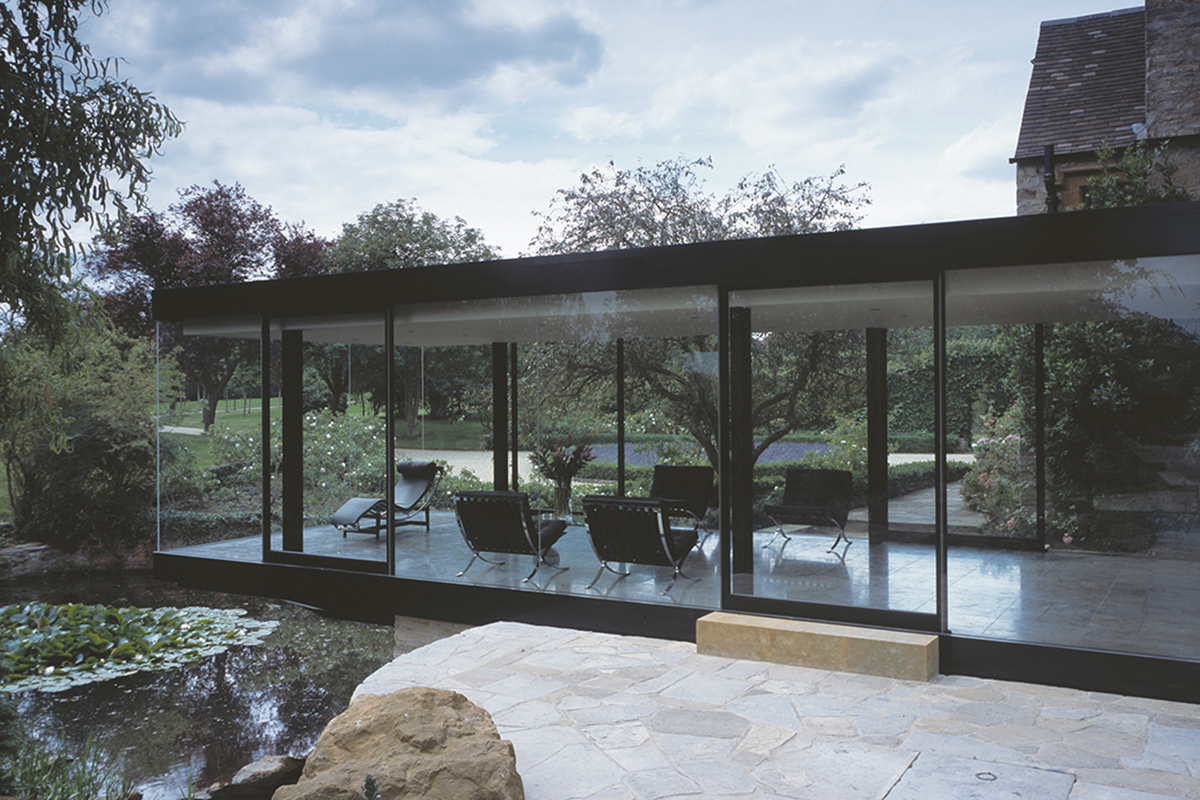 The scheme is a thoughtful counterpoint to the ancient stonework. It extends the main living space by 10 meters while leaving the existing openings in the stone walls intact. Nonetheless, achieving planning and listed building consent for the sensitive site was itself a significant achievement.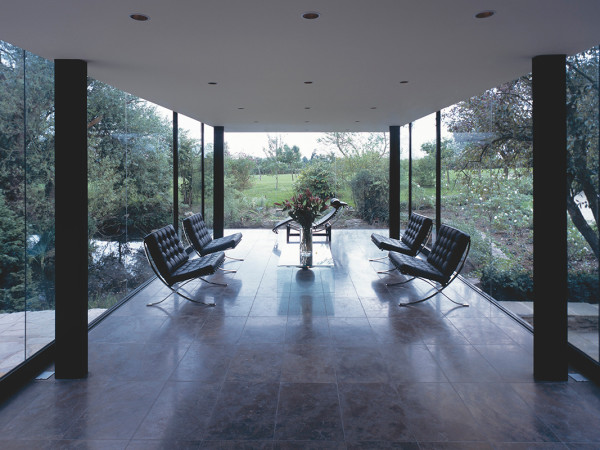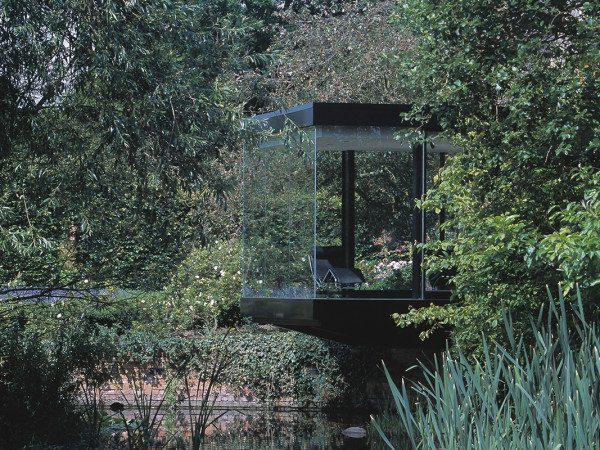 Awards
RIBA Regional Award 2003