We are aware that the built environment is responsible for damage to the planet with impact on biodiversity, health and climate change alike.
For this reason, our design approach from small and large projects, from dwellings to cities, is based on principles that ensure we minimise environmental impact and enhance people's wellbeing.
Equally, our carbon footprint for all our own business operations is measured and reported.
Our CLEAN design approach has at its core L for Lean. This means designing places and spaces that do the most for people by using the least resources possible, thus reducing waste and harmful impact on our environment.
In terms of buildings over the last 30 years we have designed and delivered responsible and intelligent architecture that reduce carbon emissions.
Our in-house 'Low Carbon Design Toolkit' helps us identify opportunities and site-specific design choices to deliver low carbon projects and record CO2 emissions data. This allows us to evaluate performance and drive continual improvement in the way we design buildings.
In 2019 we set up a Sustainability Steering Group to support the development and implementation of our roadmap to Net Zero Carbon by 2030. This group is led by our Sustainability Lead, Sophia Ceneda, and includes representatives from all departments of our business.
Our in-house 'Low Carbon Design Toolkit' adopted across our project teams allows us to estimate building performance and embodied carbon against industry-standard targets, at all stages of a project's lifecycle.
The Toolkit provides a framework to use at key project milestones – from feasibility to construction – for testing targets and identifying, reviewing and recording design decisions ranging from the reuse of existing structures to passive design approach and standardisation. The Toolkit also records our projects' ambitions and achievements in terms of wider environmental impact, such as healthy streets, wellbeing and enhanced biodiversity.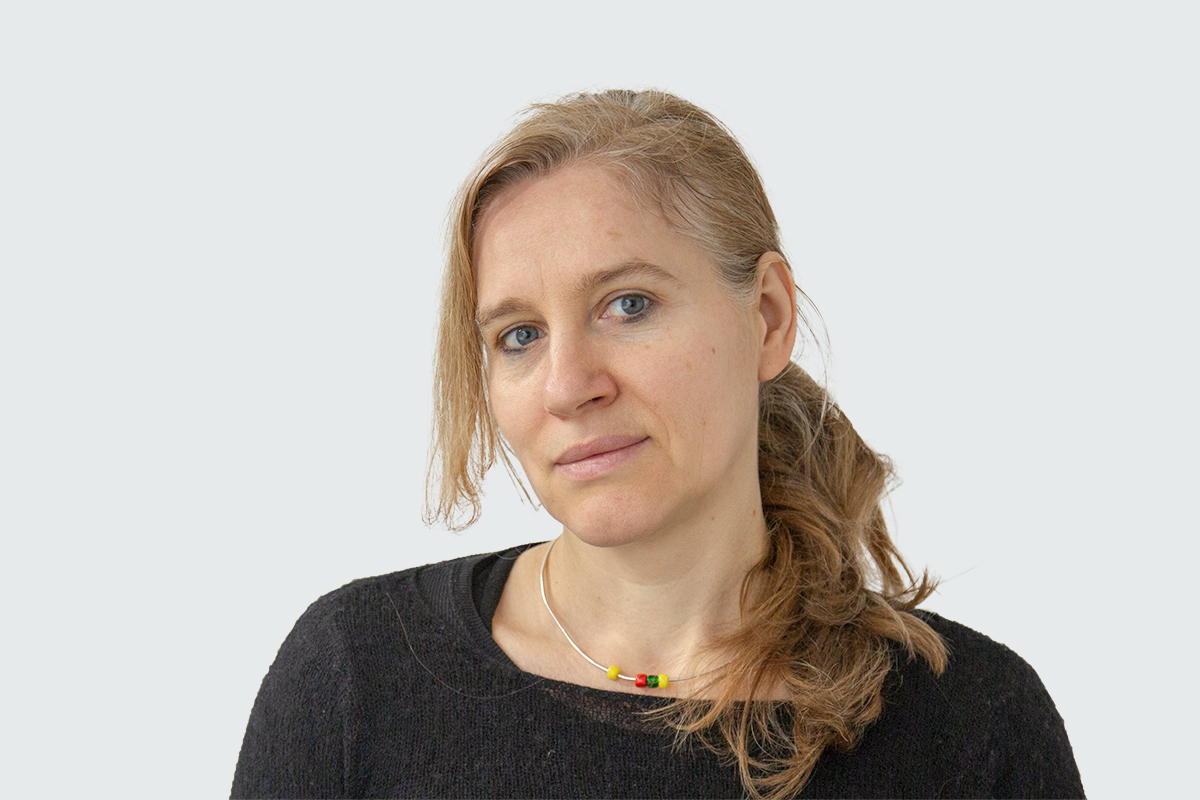 Project evaluation example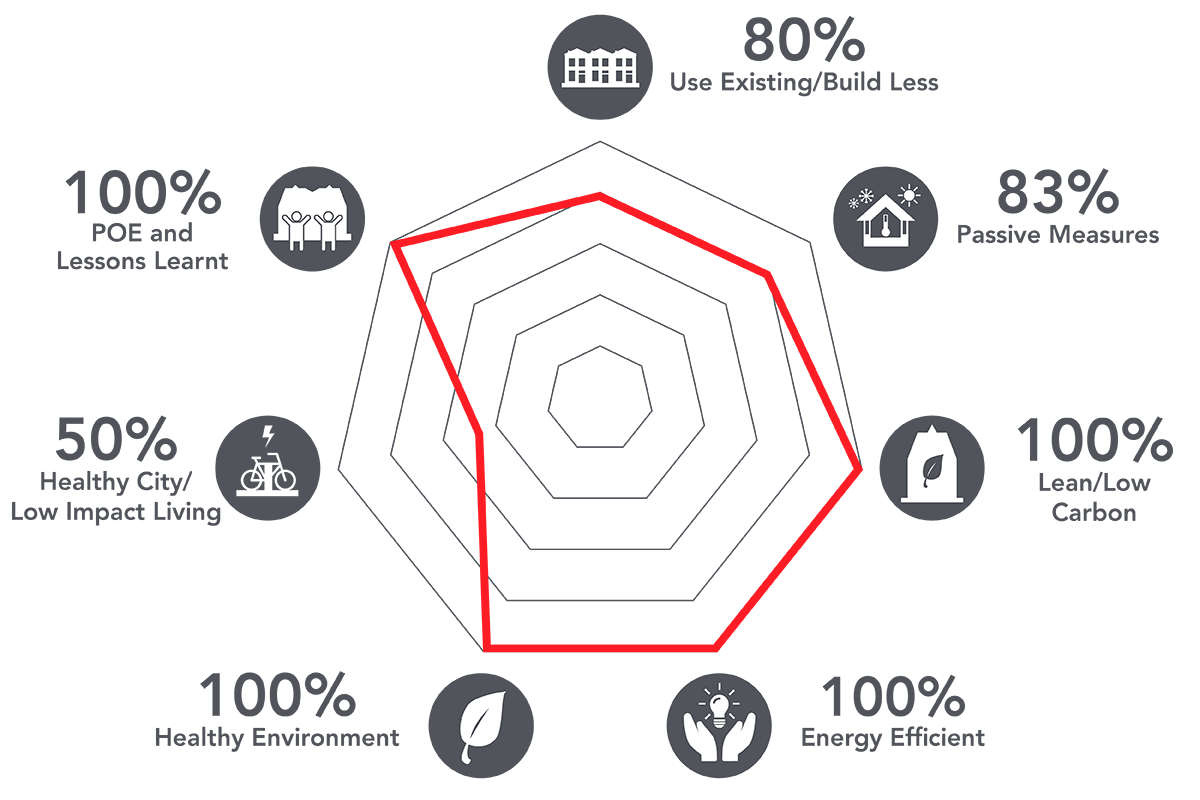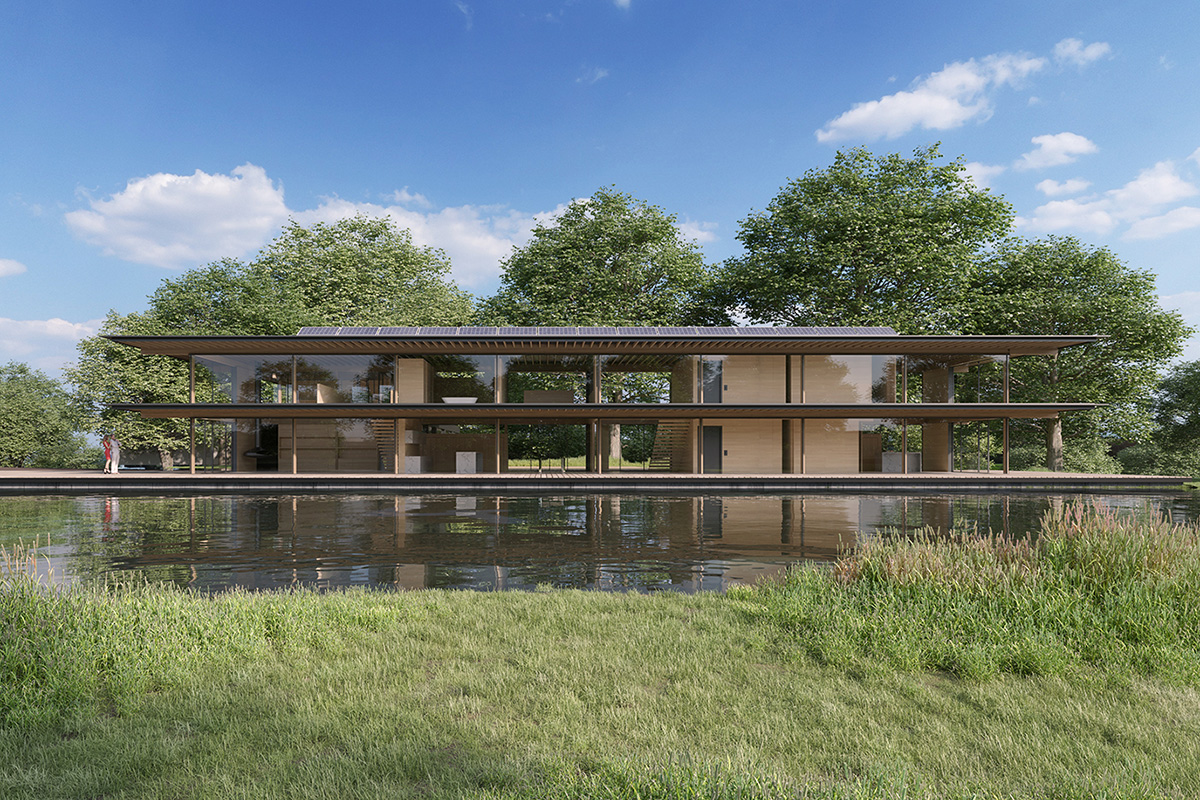 Fabric, Orientation and Form
One of the most important steps in creating sustainable buildings and places is to consider their relationship to sun and wind. Another one is to design energy efficient envelopes.
Passive design allows us to minimise heating and cooling through careful consideration of shading and natural ventilation, along with fabric efficiency measures such as high levels of insulation, air tightness and low energy loss to ensure comfortable temperatures are maintained continuously within the building fabric.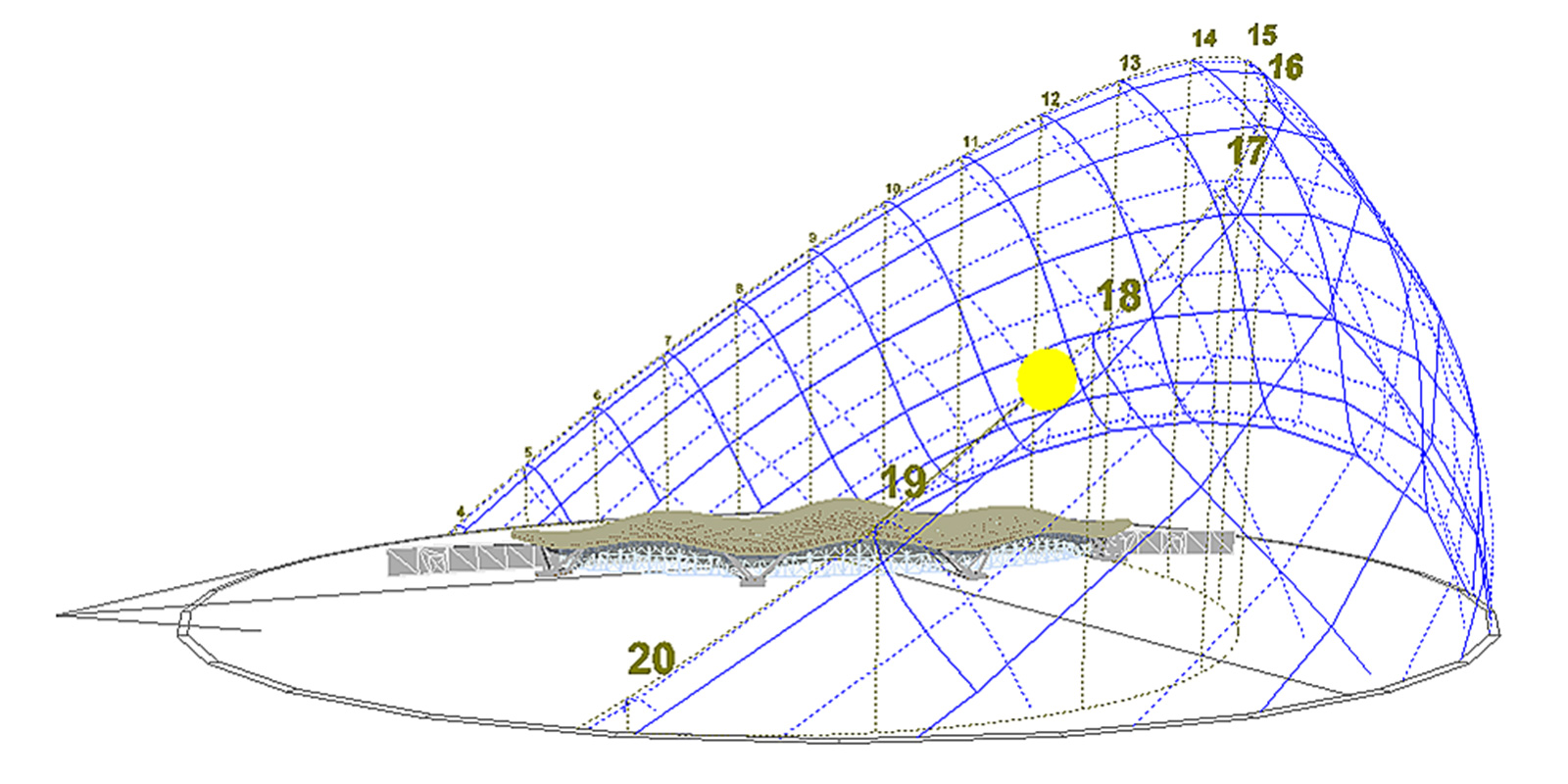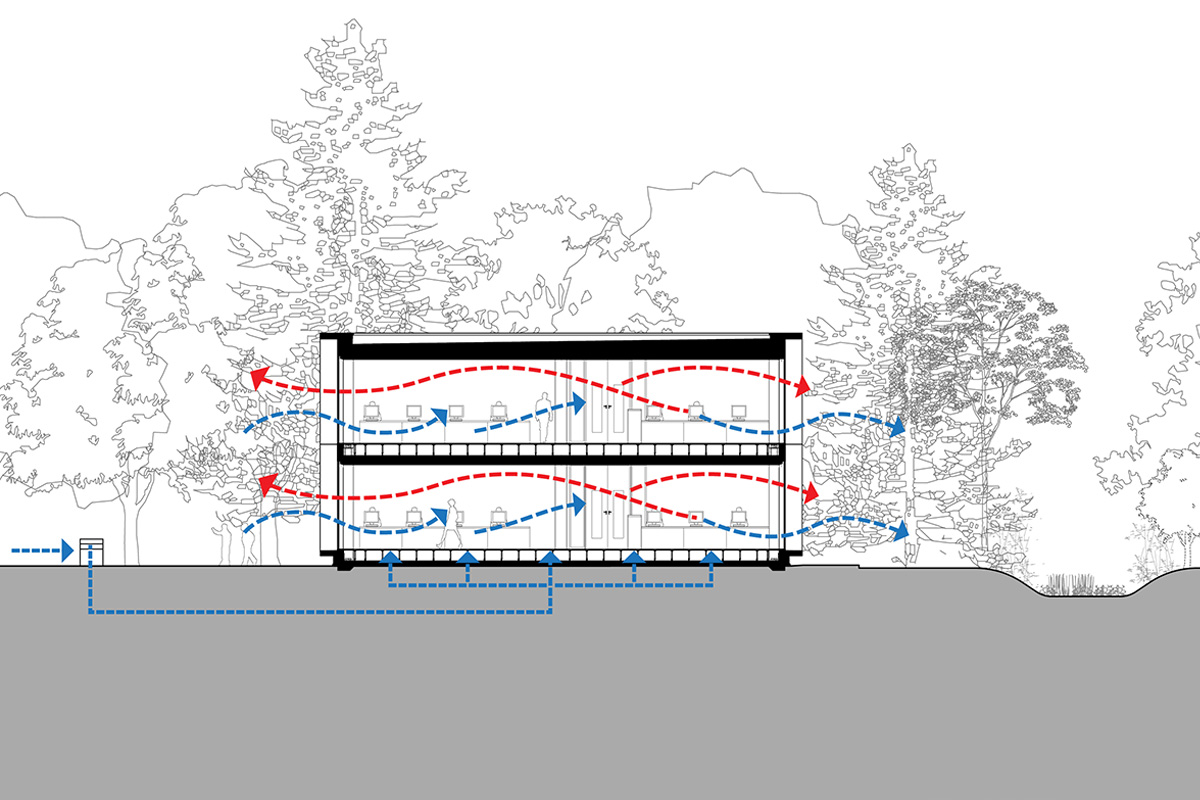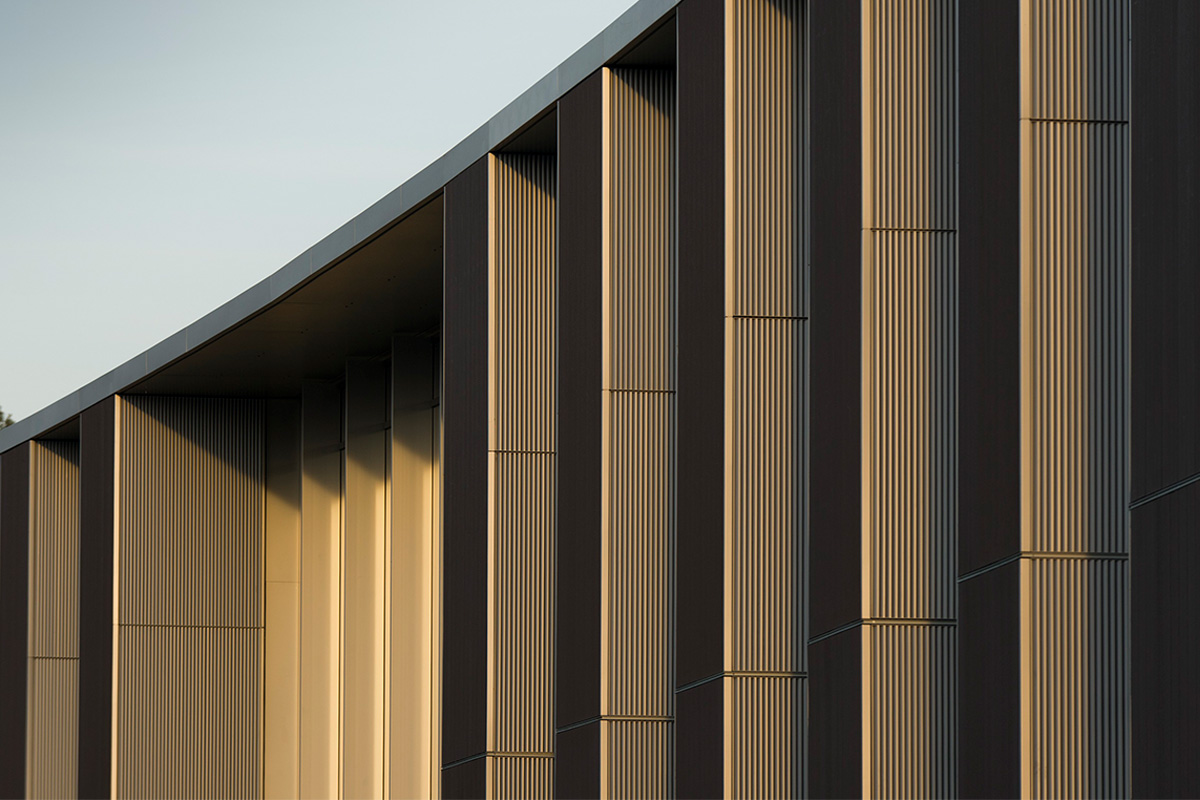 Construction and Materials
We use construction that reduces carbon emissions and wherever possible materials that can be recycled in order to minimise waste going to landfill.
At the Triangle in Swindon we used hempcrete which was a locally grown highly insulated material which absorbed carbon rather than emitting it.
We take advantage of the different thermal properties of materials to reduce energy consumption.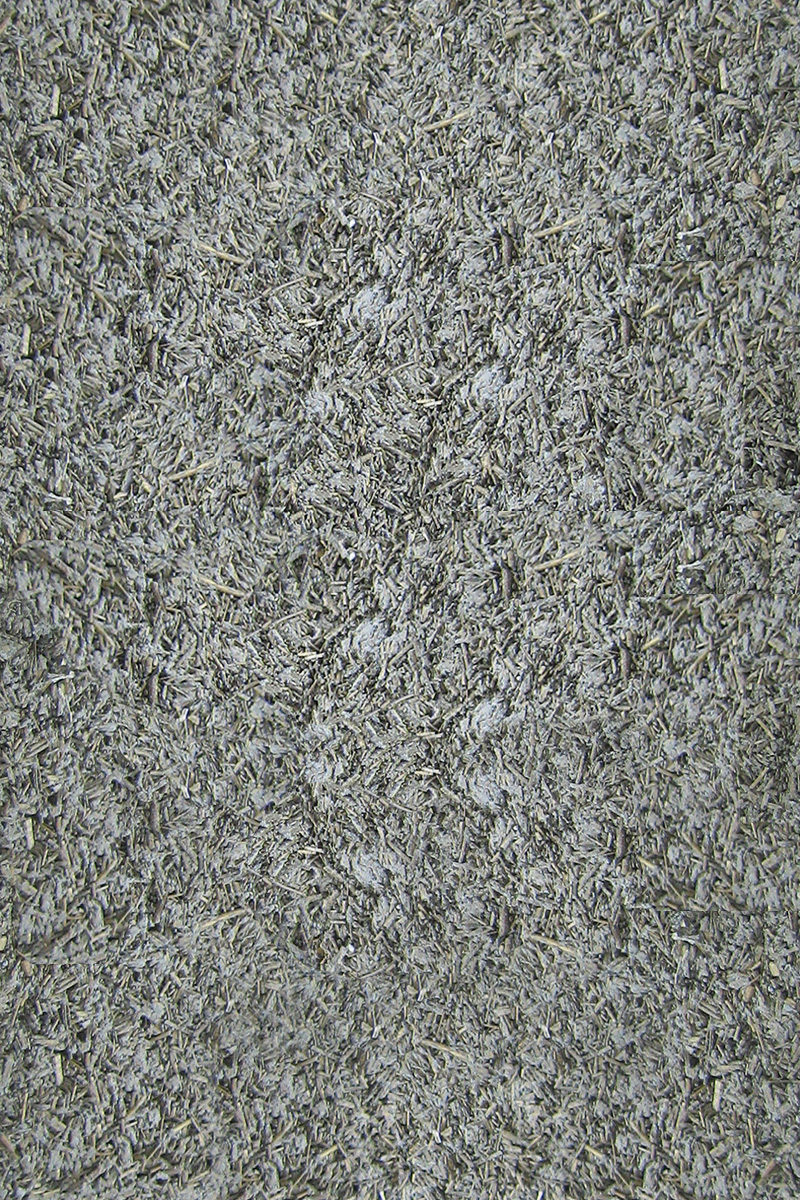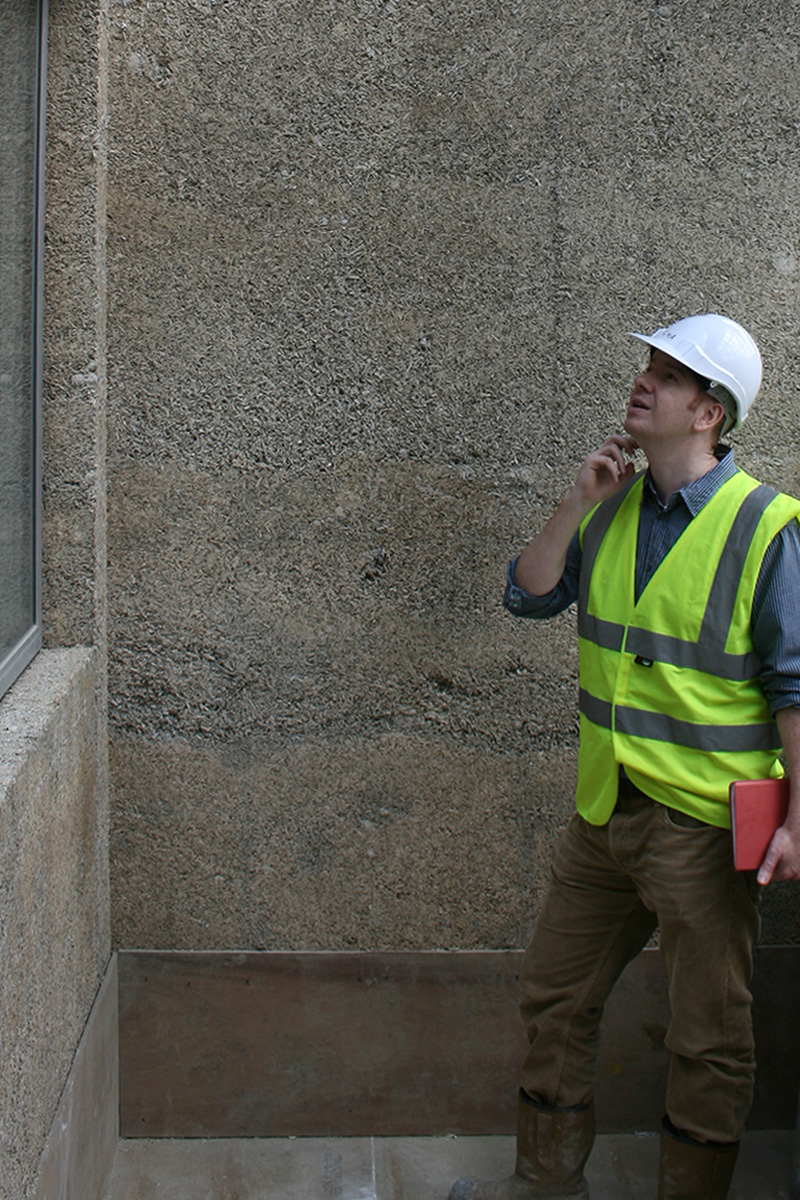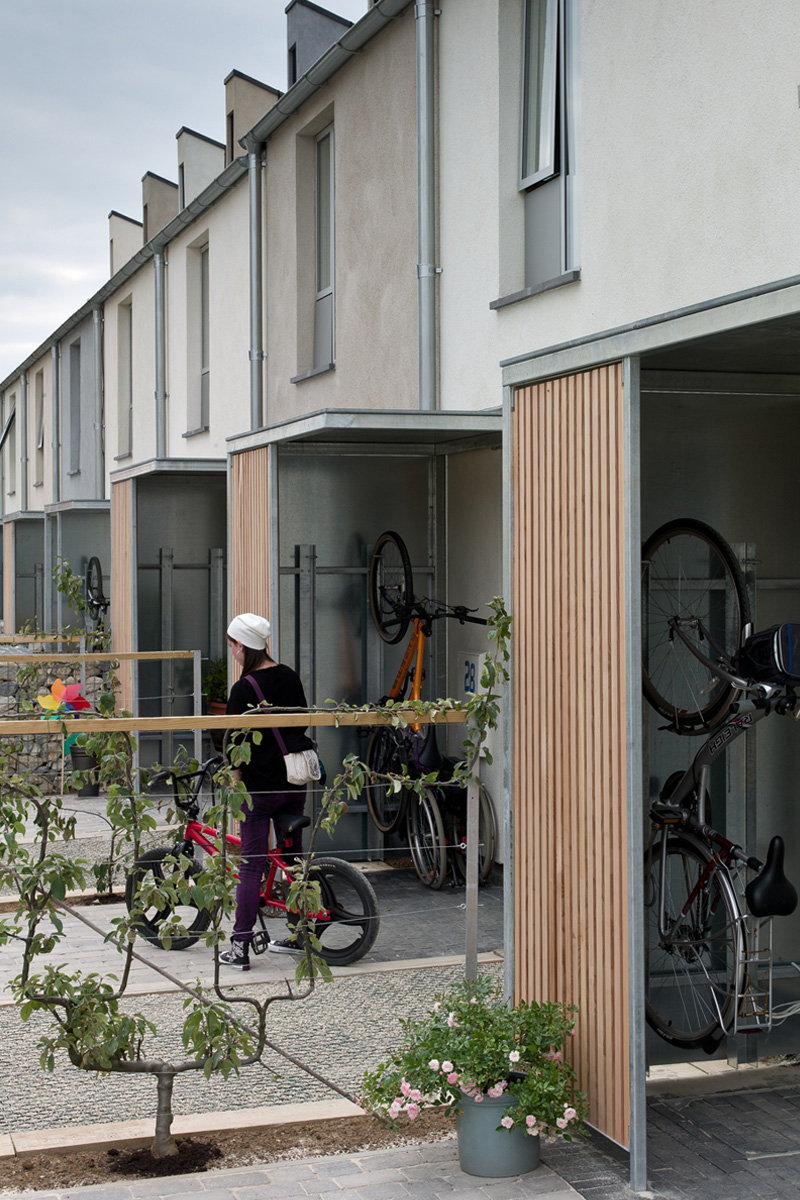 Heavy materials are excellent at storing energy and balancing temperature variations.
Our choice of materials is project-specific and if a carbon intensive material is necessary we endeavour to specify a low carbon alternative. For the English National Ballet we explored various options for structure and floors but concrete had to be used to mitigate reverberations caused by dancing practice in eight dancing spaces. The concrete was specified to contain 50% GGBS to minimise cement-related carbon emissions.
At Armagh we used a heavy masonry roof to store energy and moderate variations between hot and cold weather.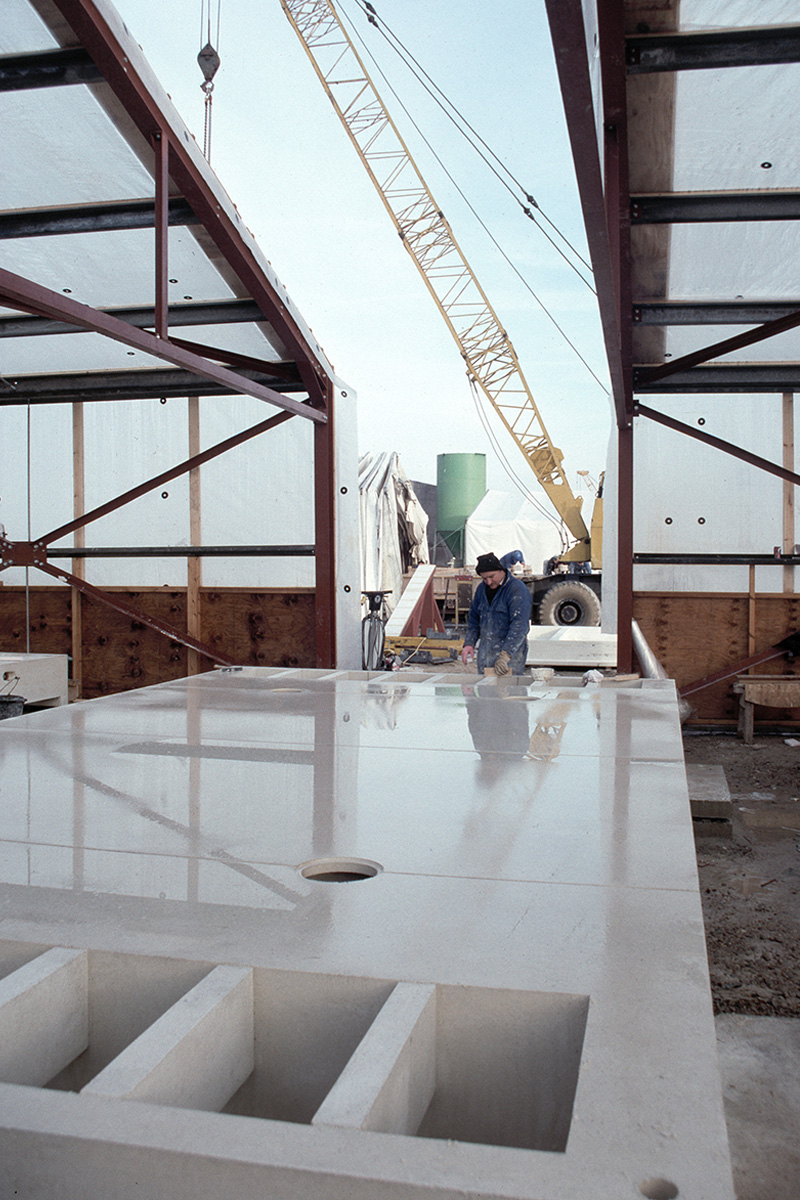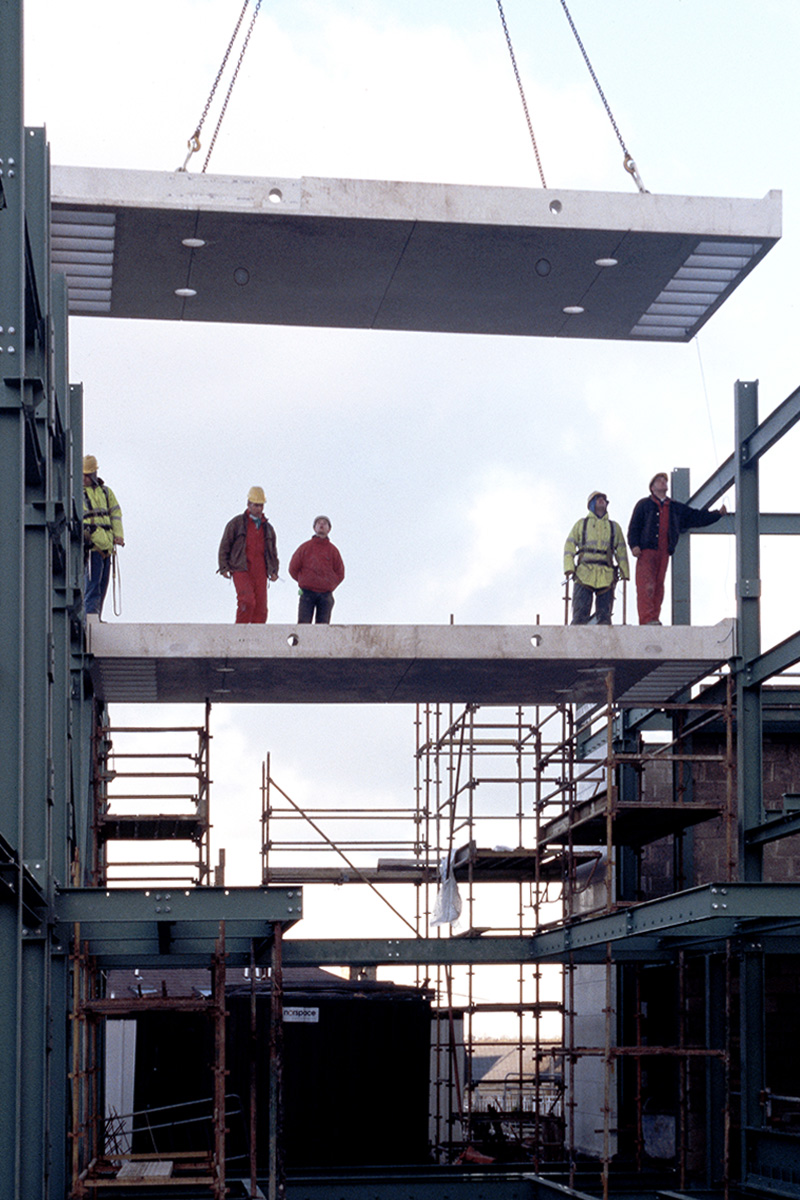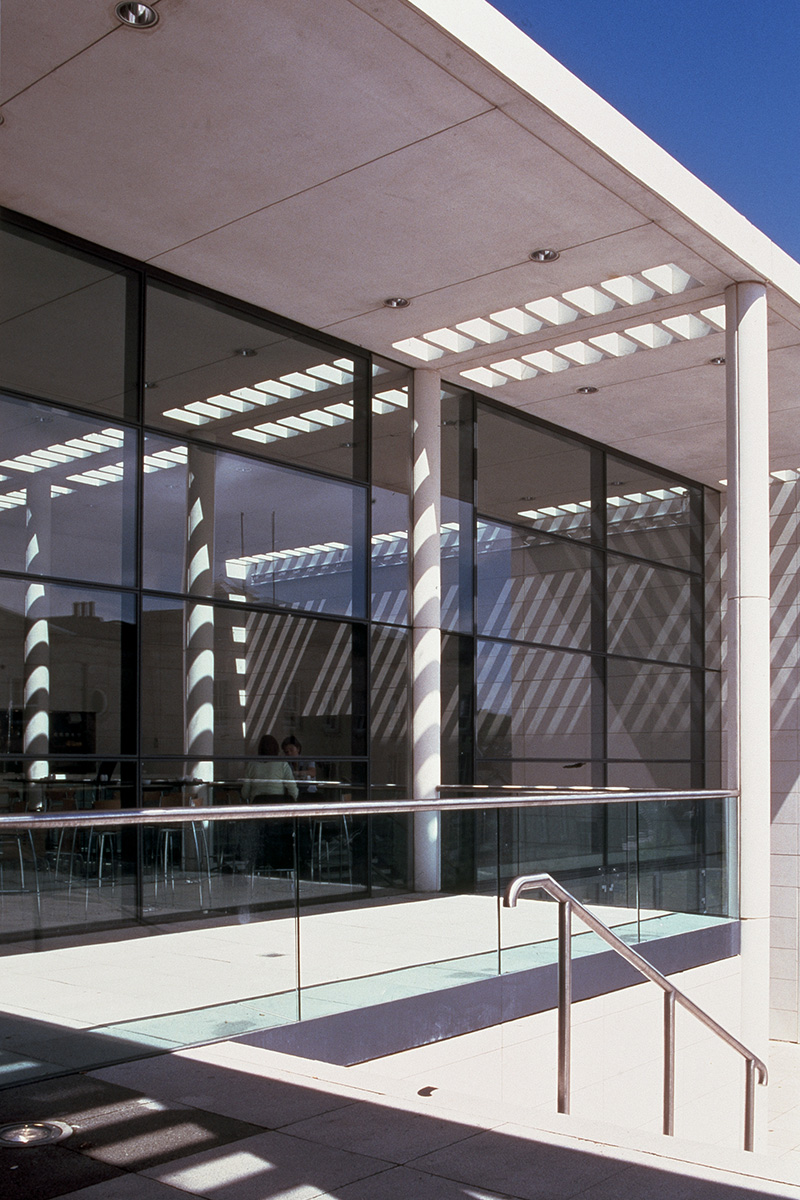 Lighter Materials
Other lighter materials provide high levels of thermal insulation and dramatically reduce the need to use energy to heat and cool.
At Gloucester Services the green roof is a highly insulated build-up using earth and recycled insulation layers while internally used Wood Wool panels in the ceiling provide excellent thermal and acoustic performance.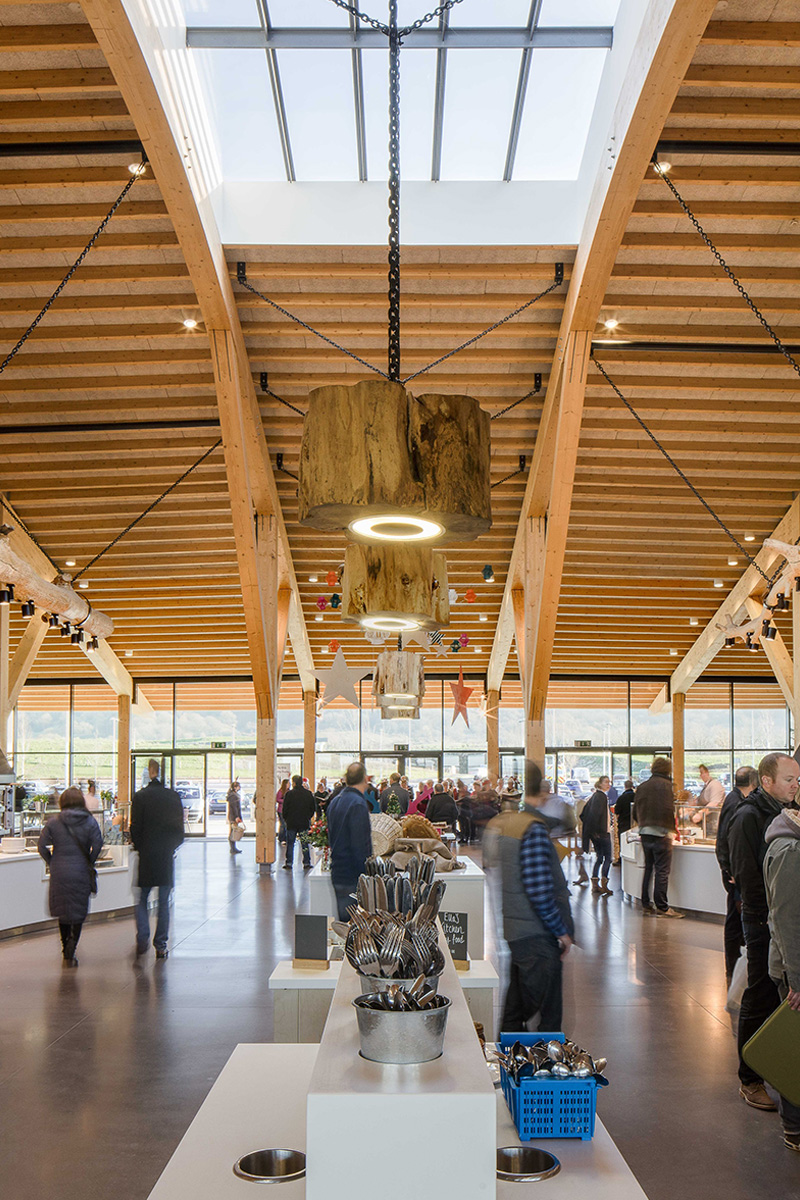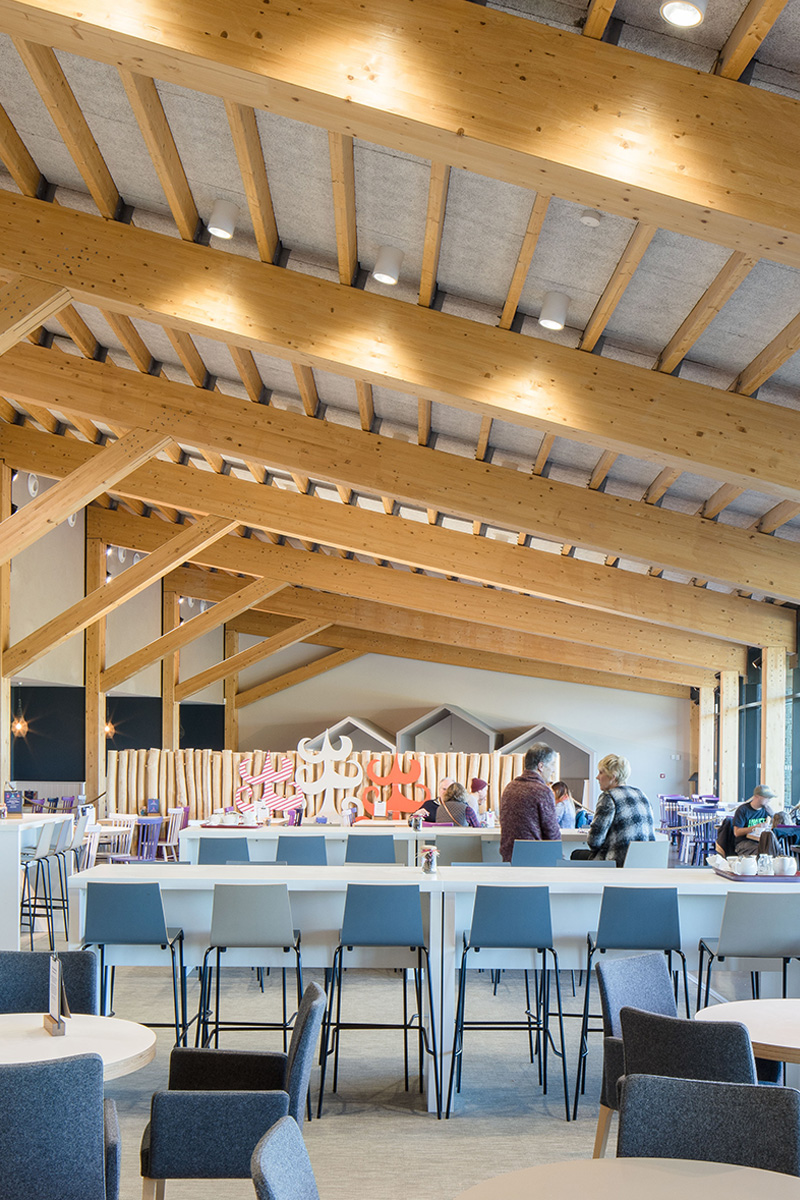 Recycling Buildings
There are real environmental benefits in reusing buildings and structures. We have completed many successful projects that have been recycled rather demolished.
In Birmingham we recycled the 1960s Rotunda structure thus avoiding carbon emissions associated with demolishing the existing fabric and building a new frame.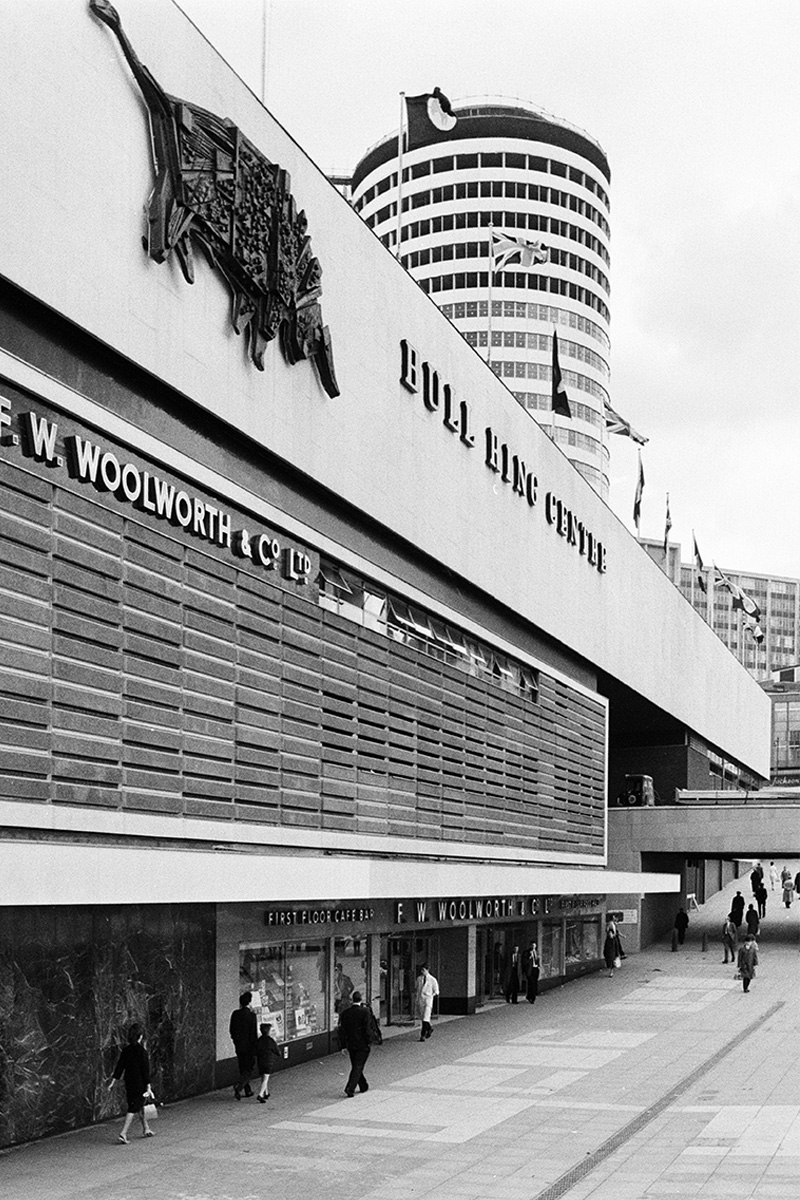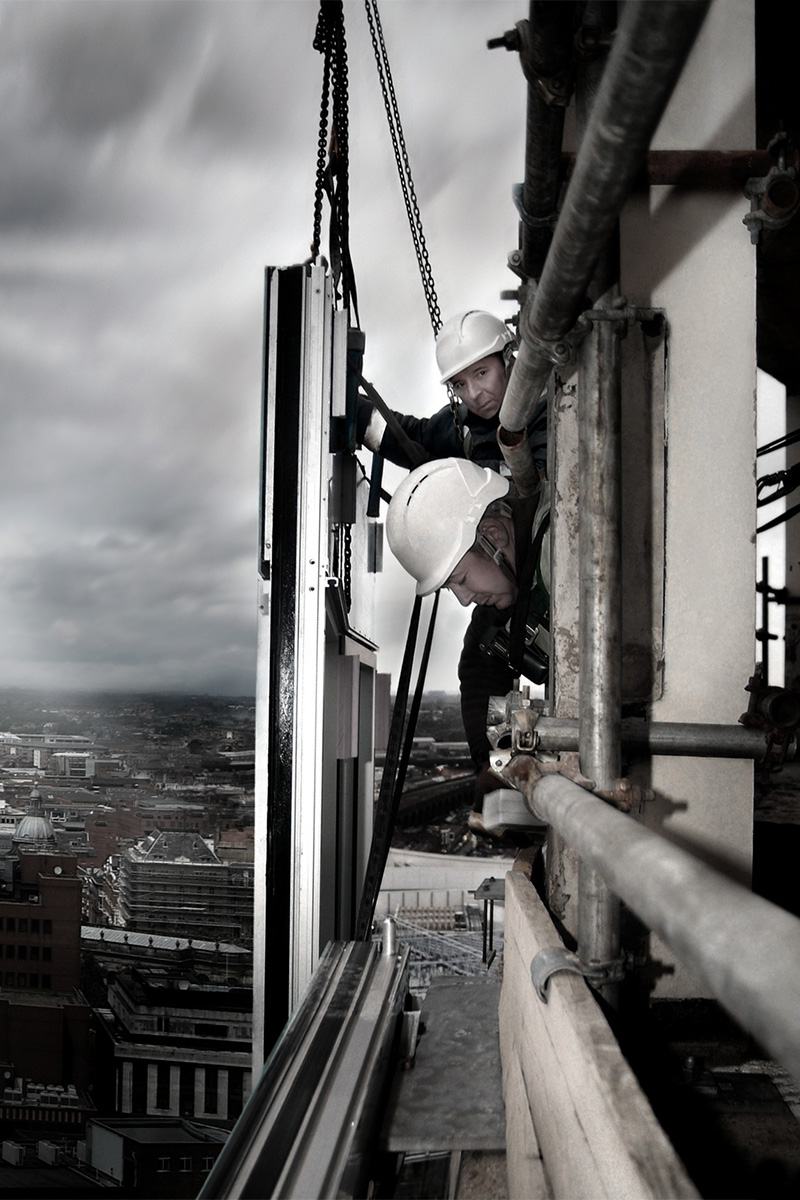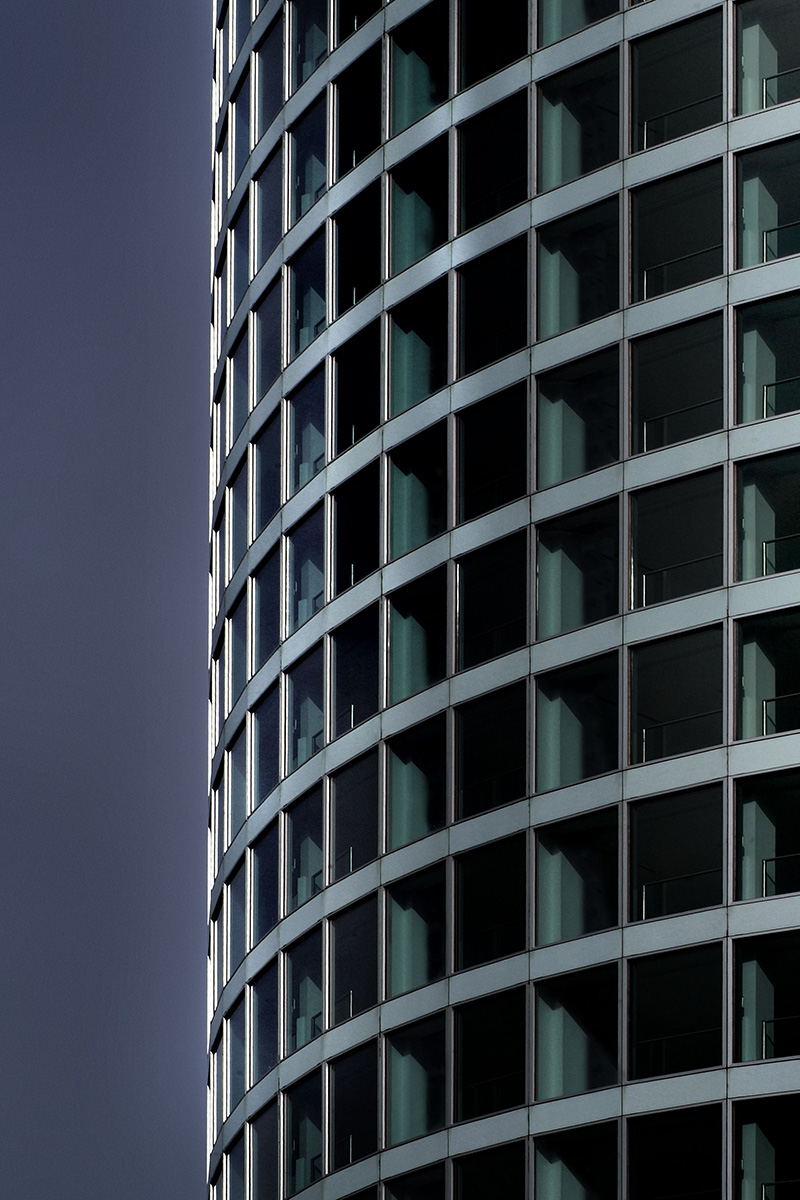 Intelligent Systems
From our first projects we have sought to integrate low energy environmental control systems into our buildings. This approach has allowed us to omit energy hungry cooling systems that are costly and harmful to the planet over the life of the building.
The Triangle uses natural materials throughout and bio-composite low carbon Hemcrete external walls. To minimise overheating full height louvered panels enable natural ventilation even when nobody is at home, a motorised loft hatch opens into a ventilation cowl disguised as a chimney.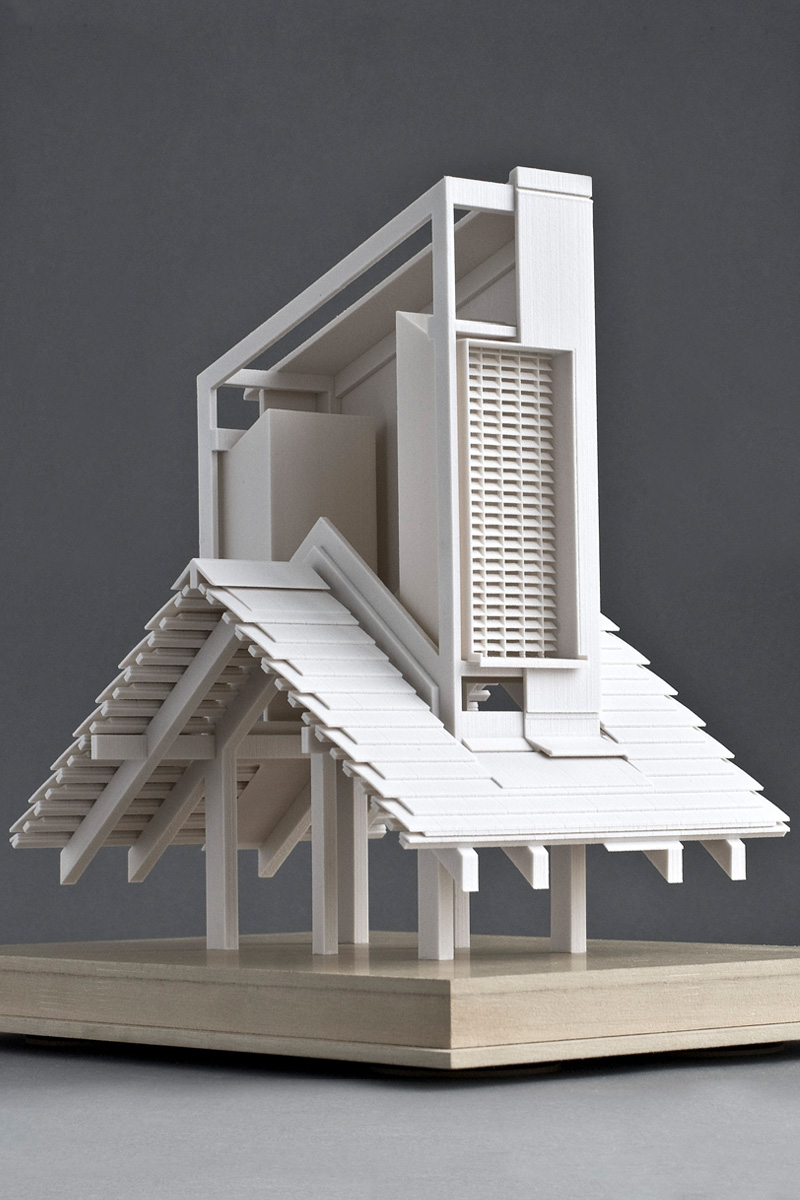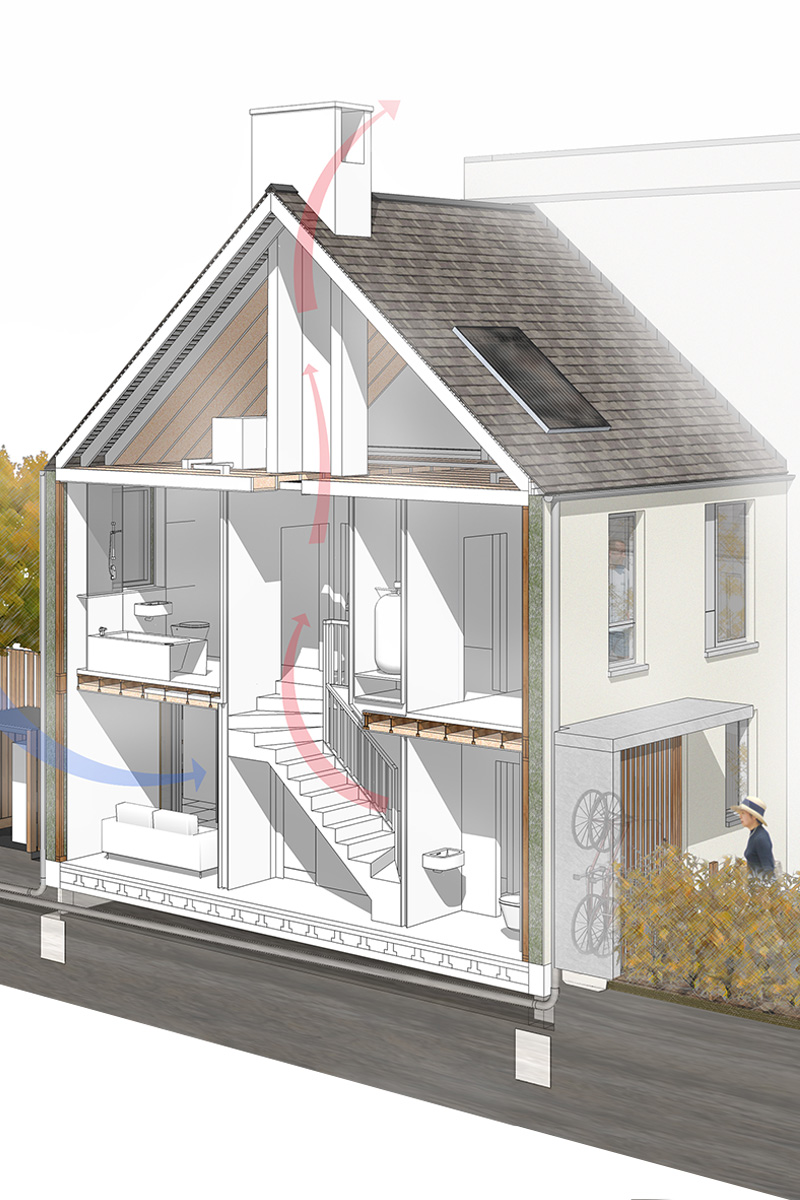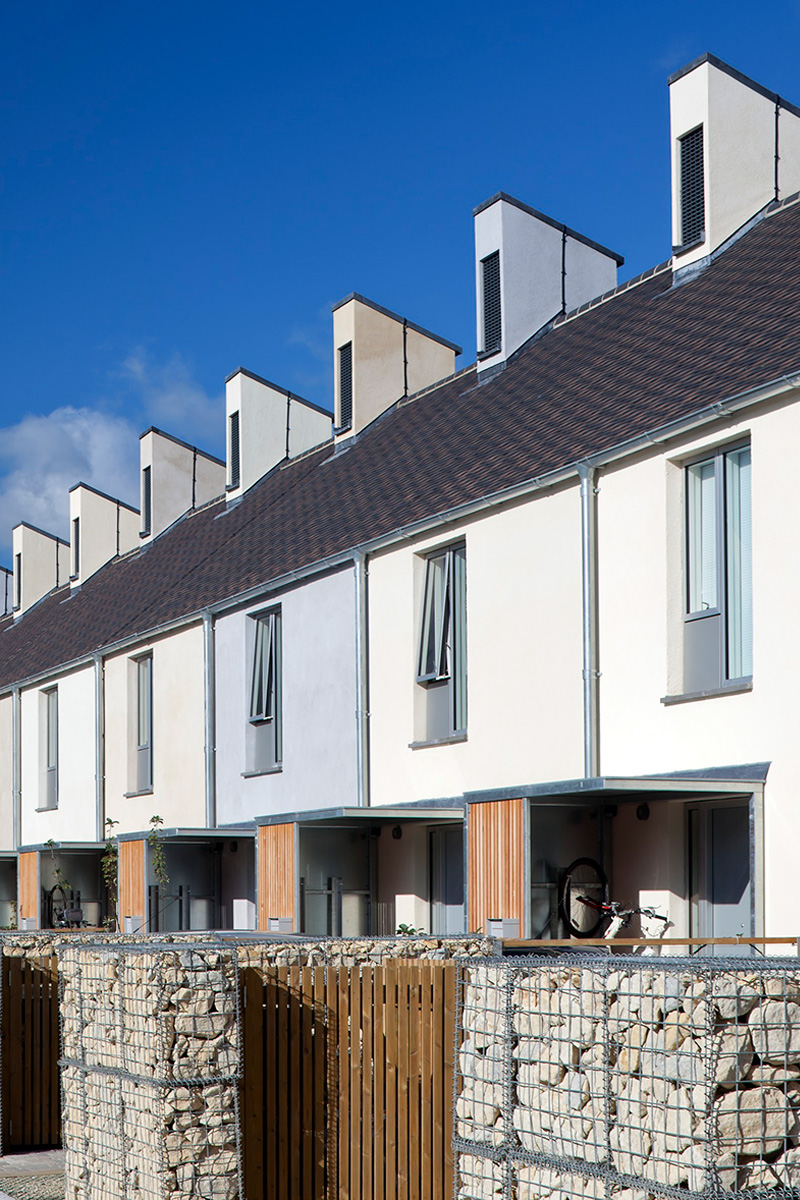 Early adopters of sustainable technologies, our projects The Market Place and The Courtyard maintain temperature without the use of expensive and energy-consuming chillers by passing air through the masonry structure.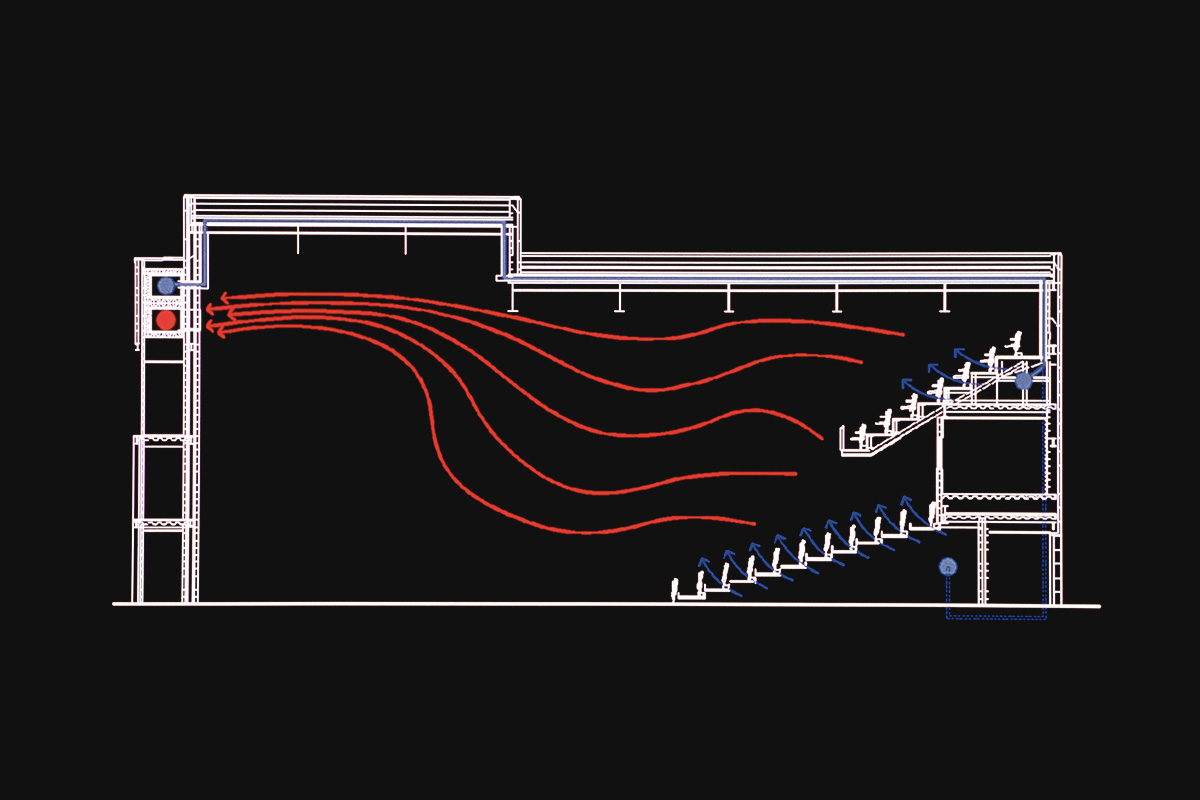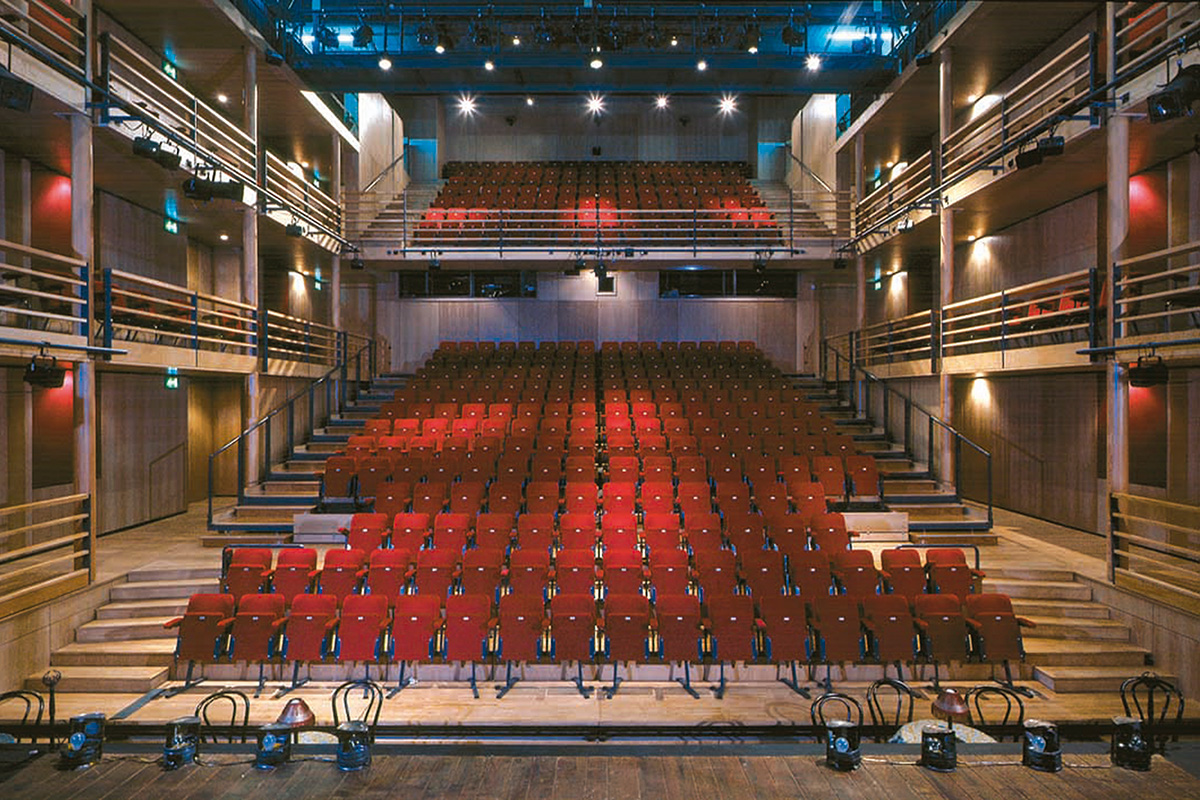 The larger urban context is as equally important as individual buildings in terms of impact on the global environment. For this reason, we apply equally rigorous design principles to our masterplanning and urban design projects to help create long-term sustainable cities.
On these projects we aim to achieve high density to help minimise land use and improve proximity of services and facilities. However, to create sustainable communities this approach requires integration with public space, landscape, biodiversity and multigenerational families.
At Royal Wharf we created a new high-density liveable neighbourhood that continues the urban grain and scale that characterises the best places to live in London.
Key to delivering sustainable communities is integrating developments with infrastructure that minimises car usage, such as public transport alongside opportunities to promote walking and cycling which in turn improves health and wellbeing.