We are aware that the built environment is responsible for damage to the planet.
For this reason, our design approach from small and large projects, from dwellings to cities, is based on principles that ensure we minimise environmental impact.
Equally, our carbon footprint for all our own business operations is measured and reported.
Our CLEAN design approach has at its core L for Lean. This means designing building and places that do the most for people by using the least resources possible, thus reducing harmful impact on our environment.
In terms of buildings this has meant over the last 30 years we have designed and delivered responsible and intelligent buildings that reduce carbon emissions.
Our in-house Sustainability Working Group endeavours to record CO2 emissions data for completed projects. This allows us to evaluate performance and drive continual improvement in the way we design buildings.
Orientation and Form
The most important step in creating sustainable buildings and places is to consider their relationship to sun and wind.
Passive design allows us to minimise heating and cooling through careful consideration of shading and natural ventilation.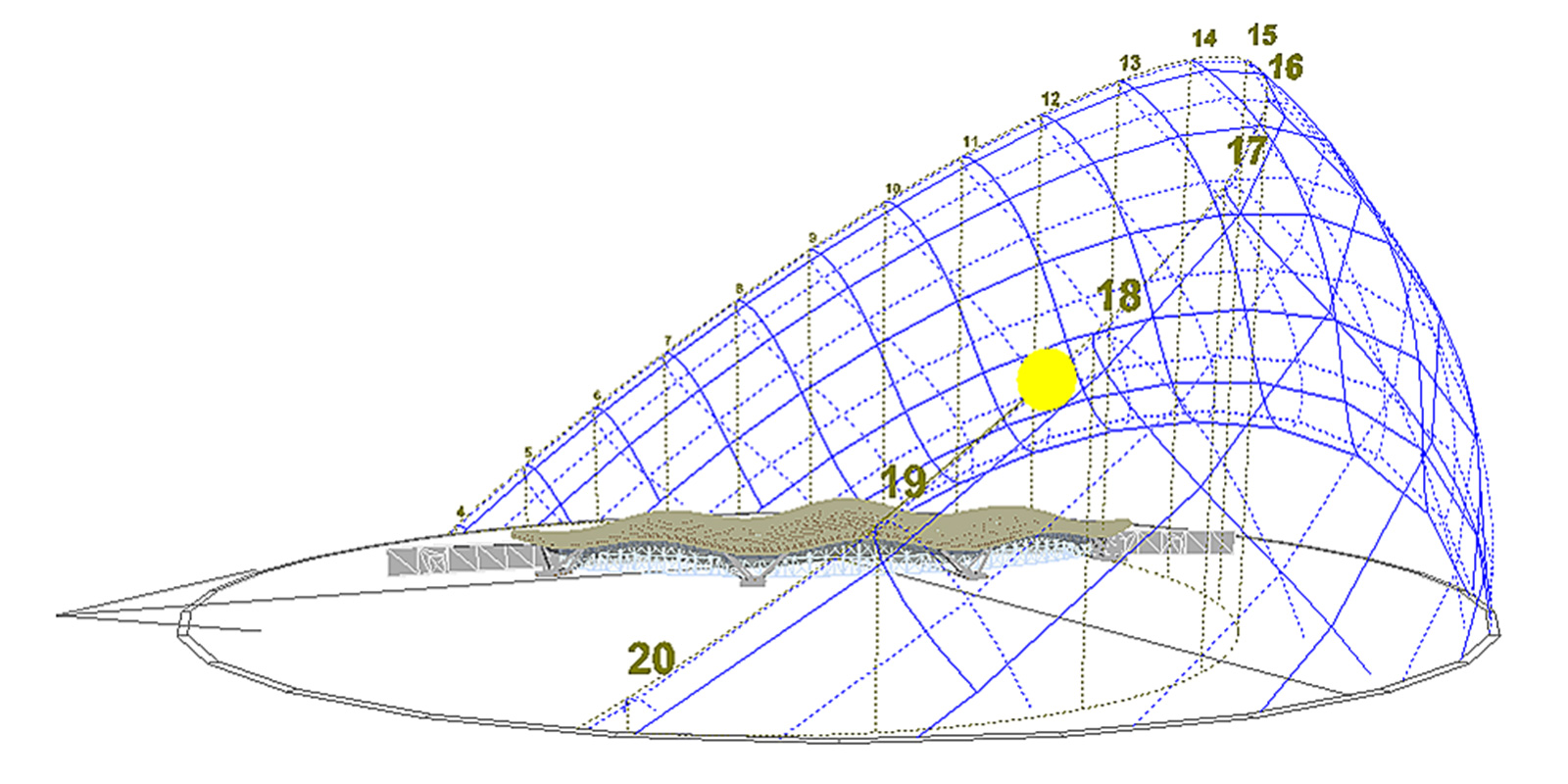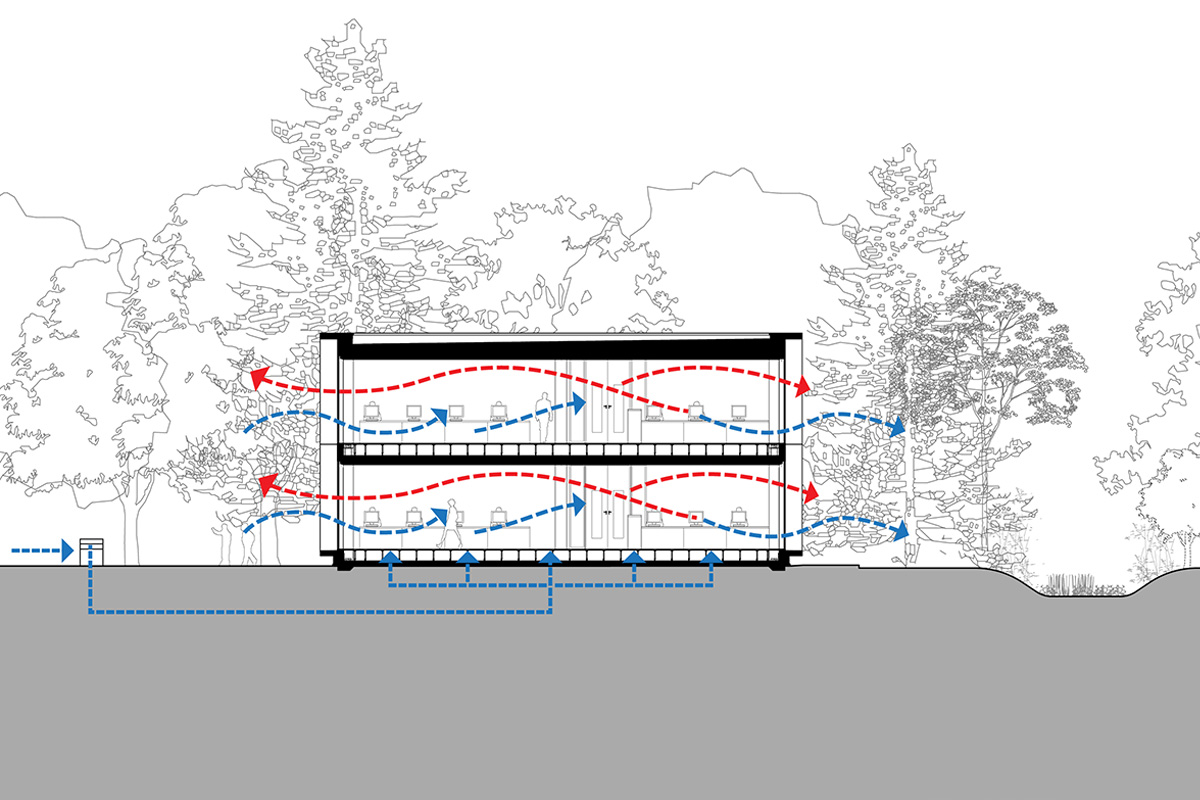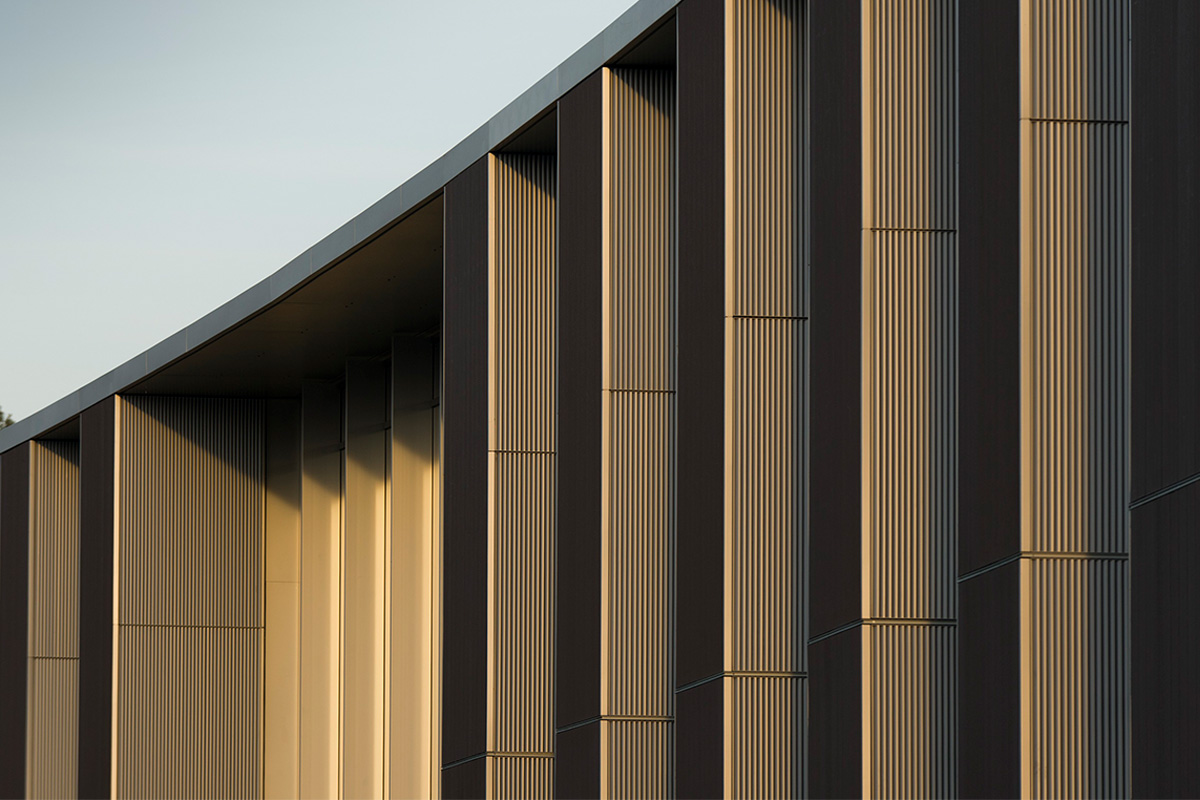 Construction and Materials
We use construction that reduces carbon emissions and wherever possible materials that can be recycled.
At the Triangle in Swindon we used hempcrete which was a locally grown highly insulated material which absorbed carbon rather than emitting it.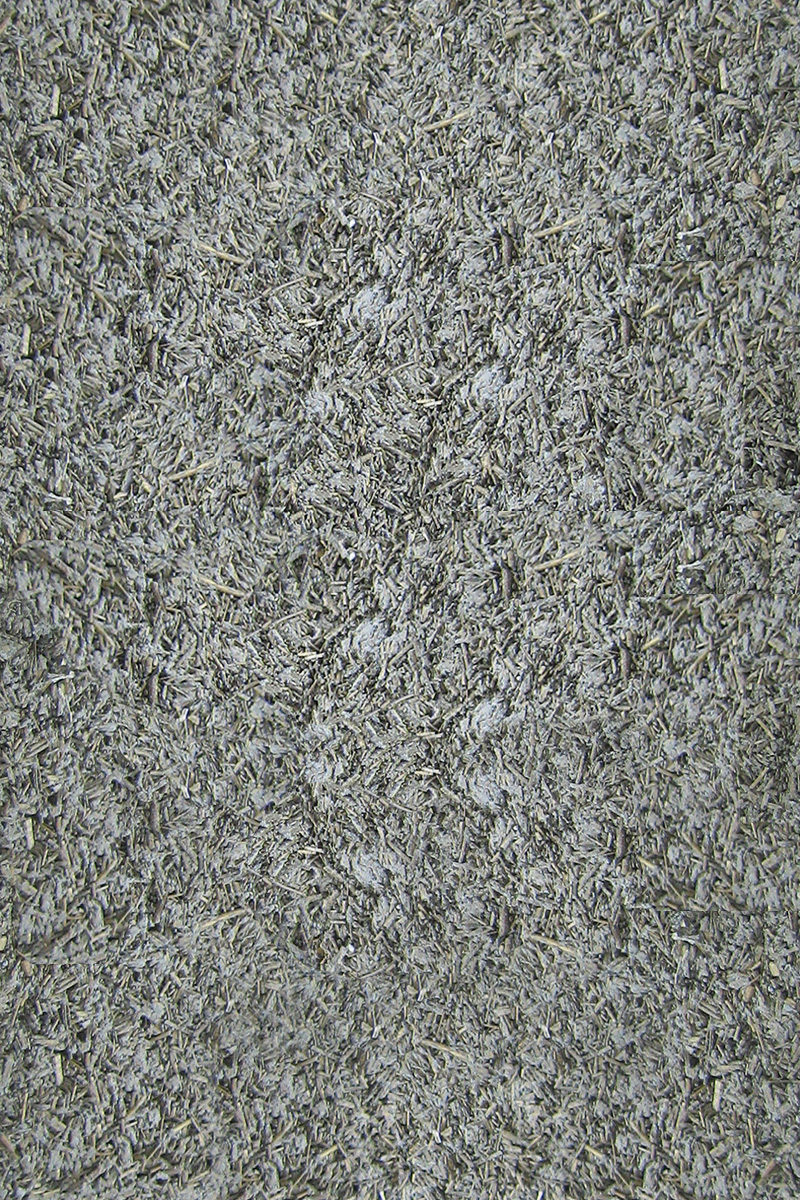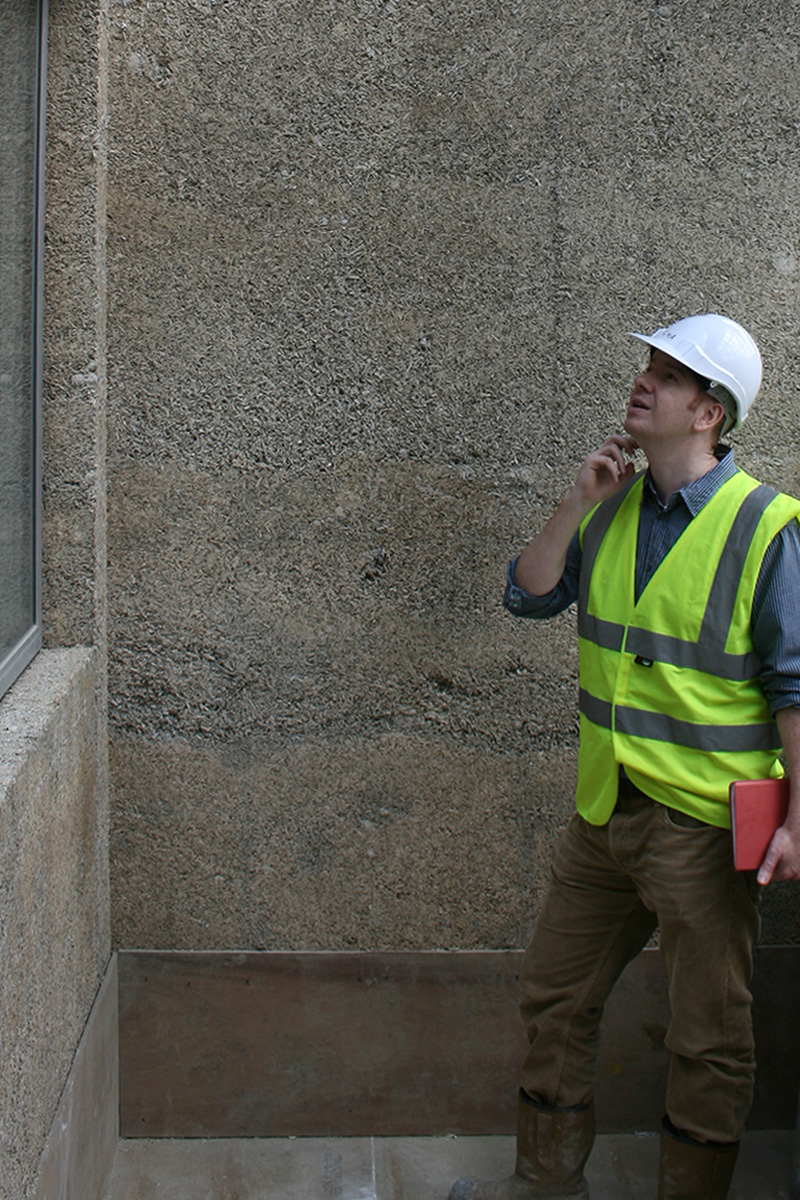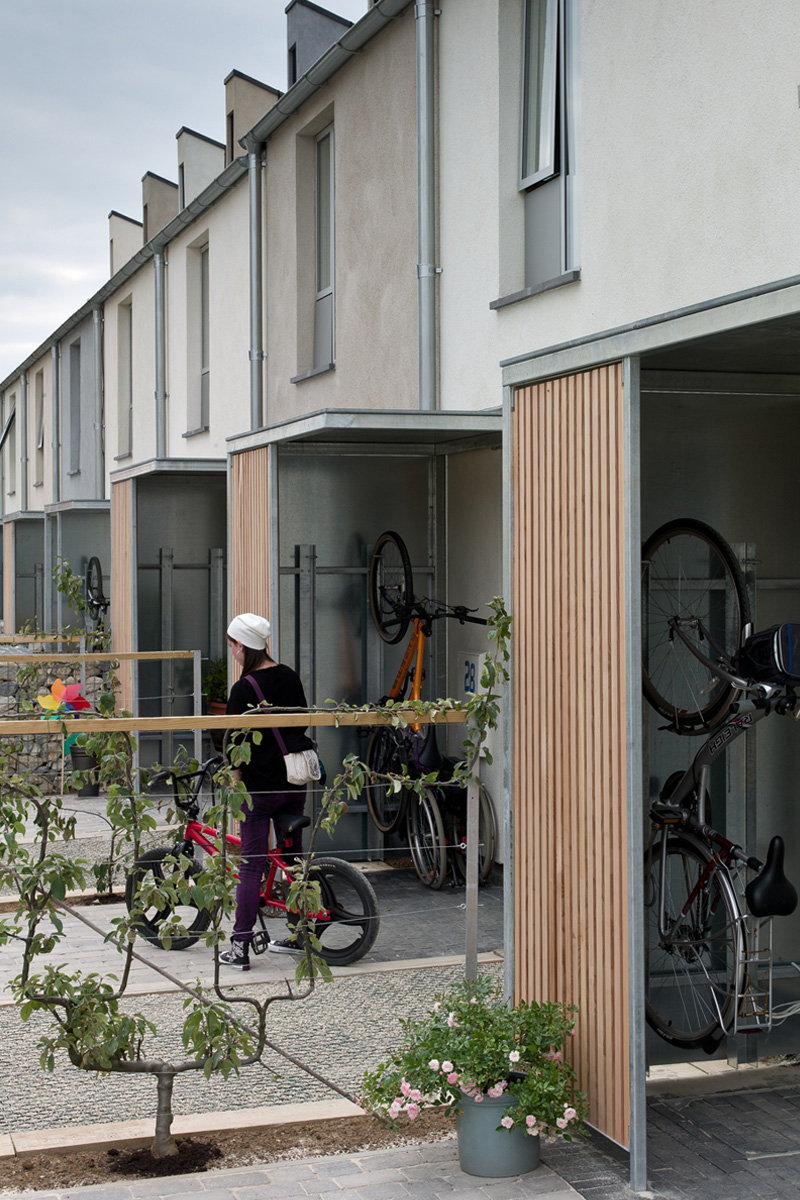 We take advantage of the different thermal properties of materials to reduce energy consumption.
Heavy materials are excellent at storing energy and balancing temperature variations.
At Armagh we used a heavy masonry roof to store energy and moderate variations between hot and cold weather.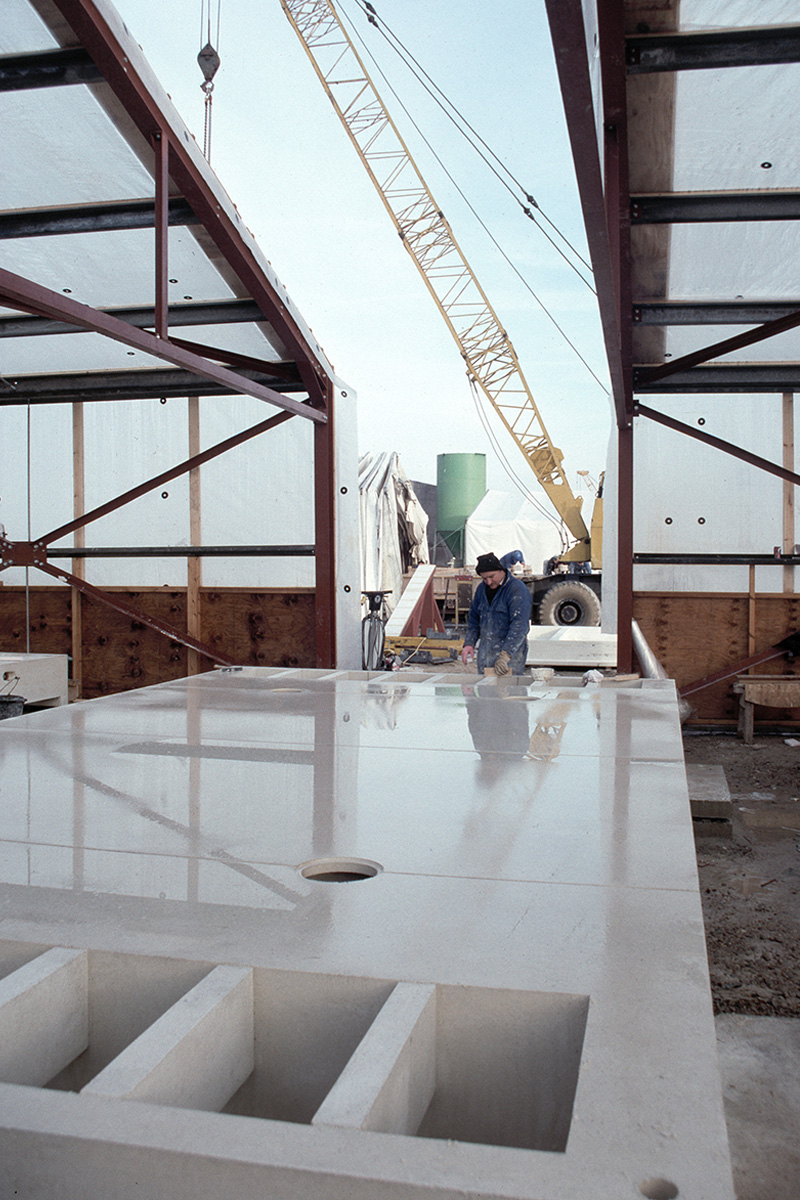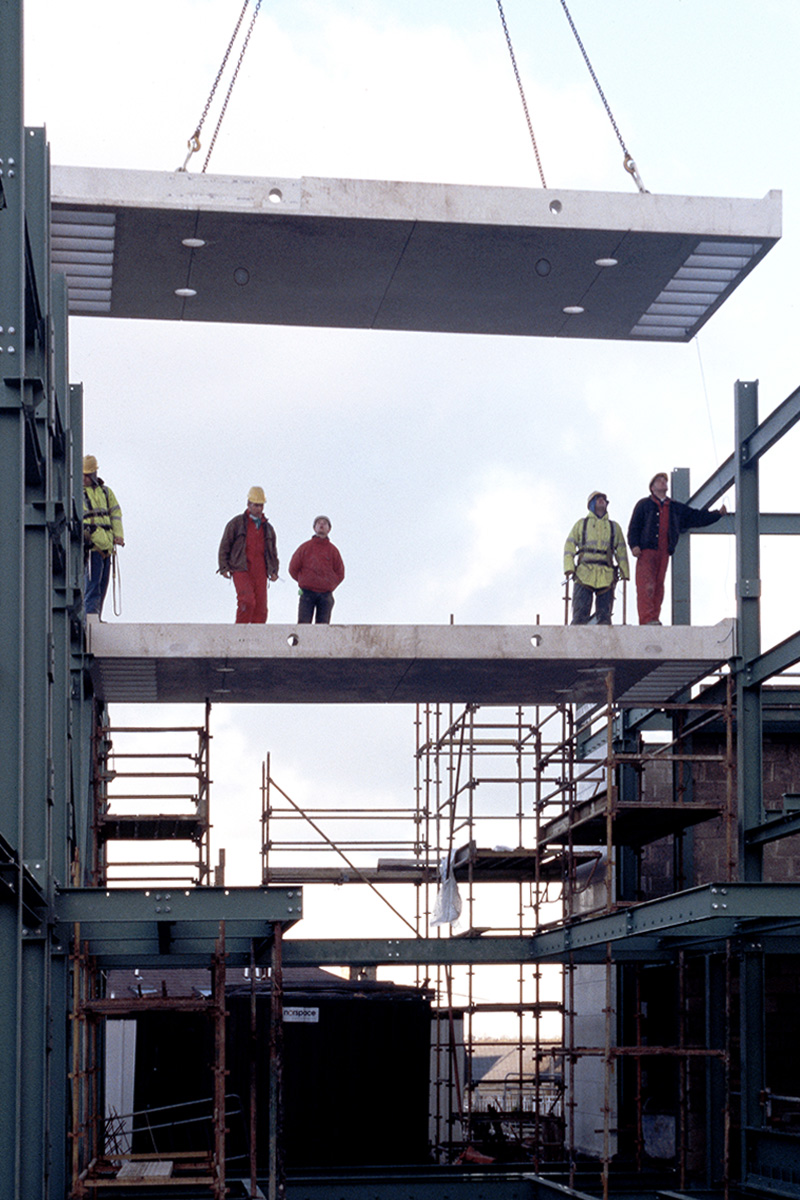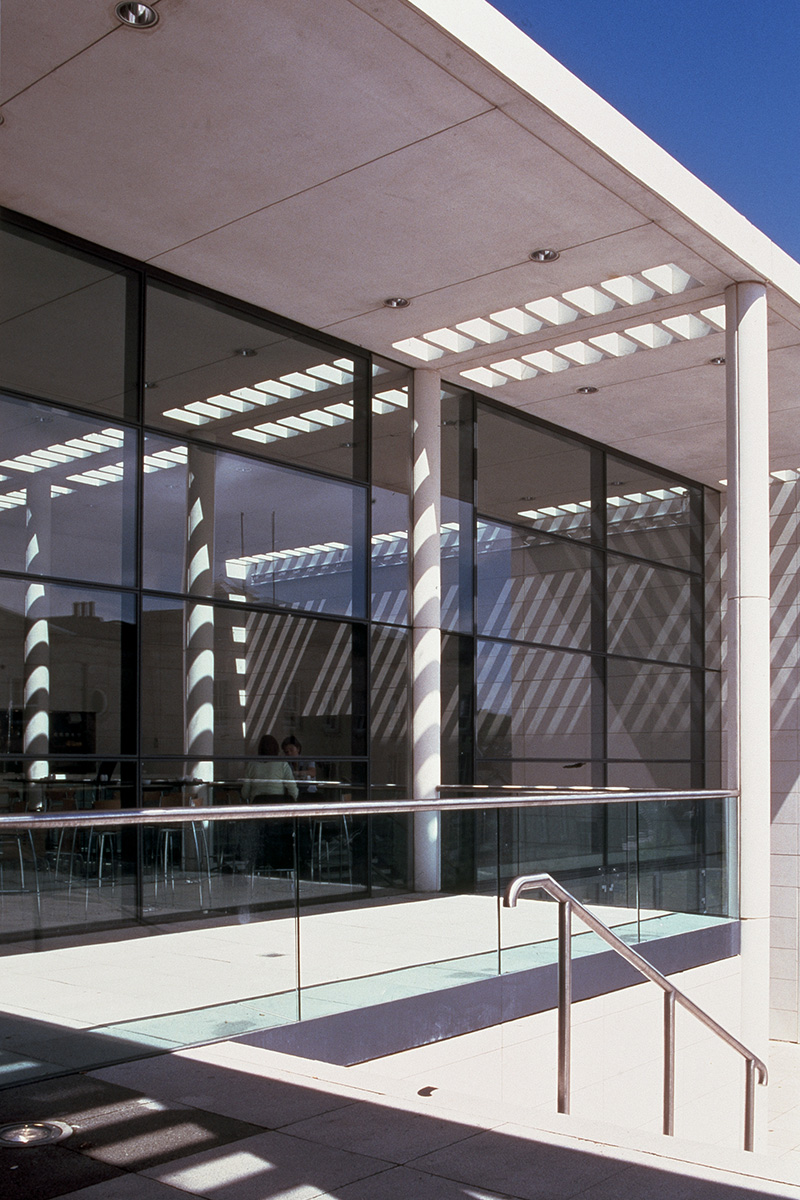 Other lighter materials provide high levels of thermal insulation and dramatically reduce the need to use energy to heat and cool.
At Gloucester Services the green roof is a highly insulated build-up using earth and recycled insulation layers while internally used Wood Wool panels in the ceiling provide excellent thermal and acoustic performance.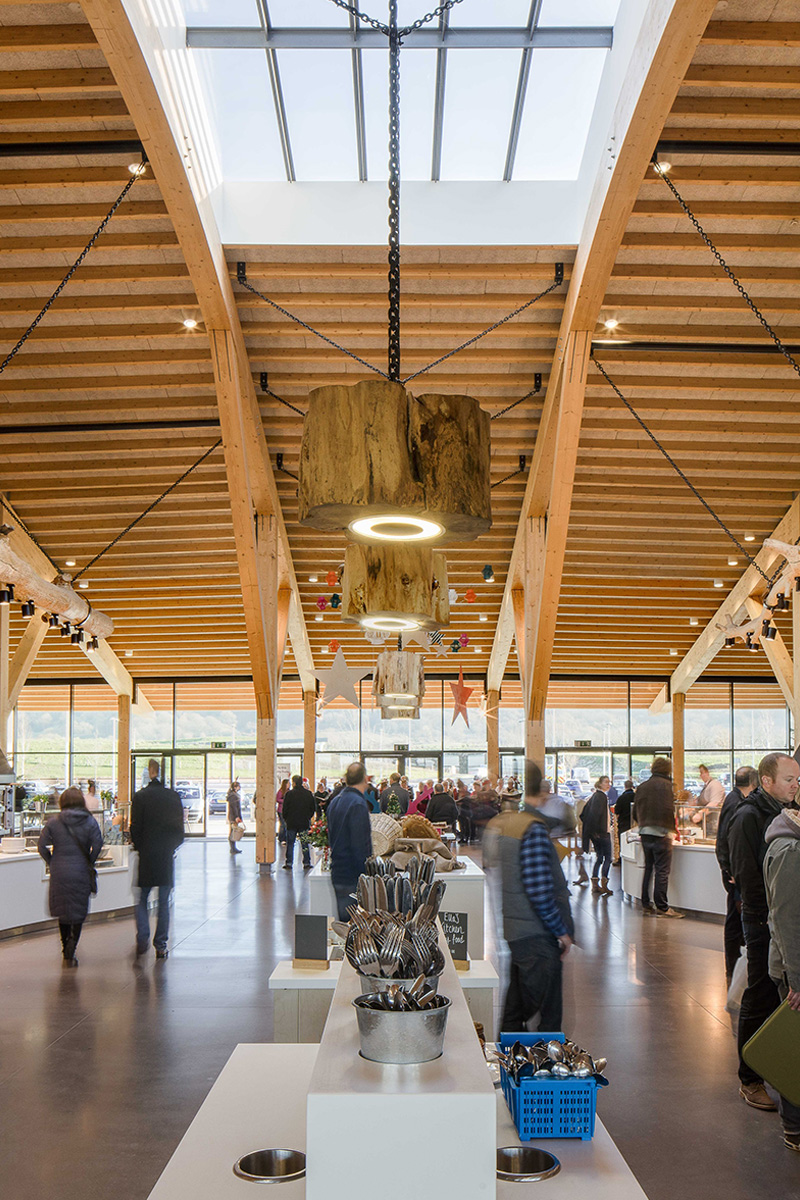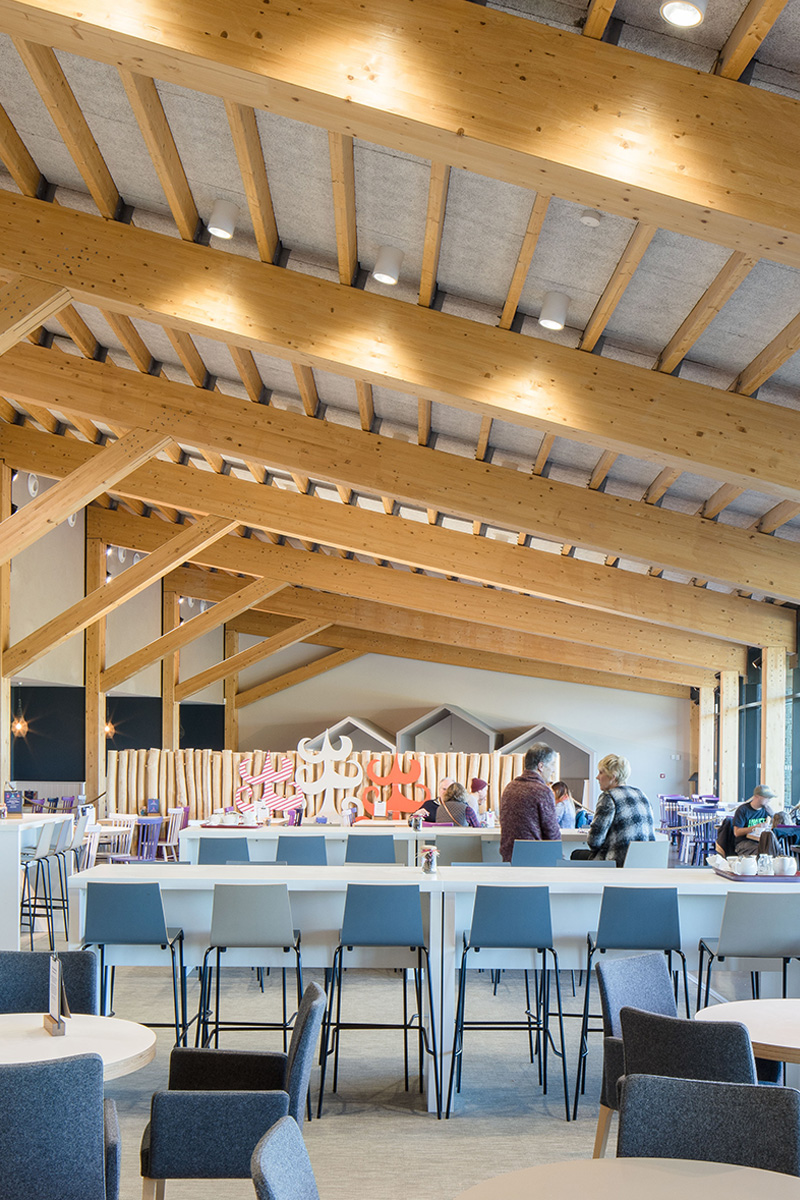 Recycling Buildings
There are real environmental benefits in reusing buildings and structures. We have completed many successful projects that have been recycled rather demolished.
In Birmingham we recycled the 1960s Rotunda structure thus avoiding carbon emissions associated with demolishing the existing fabric and building a new frame.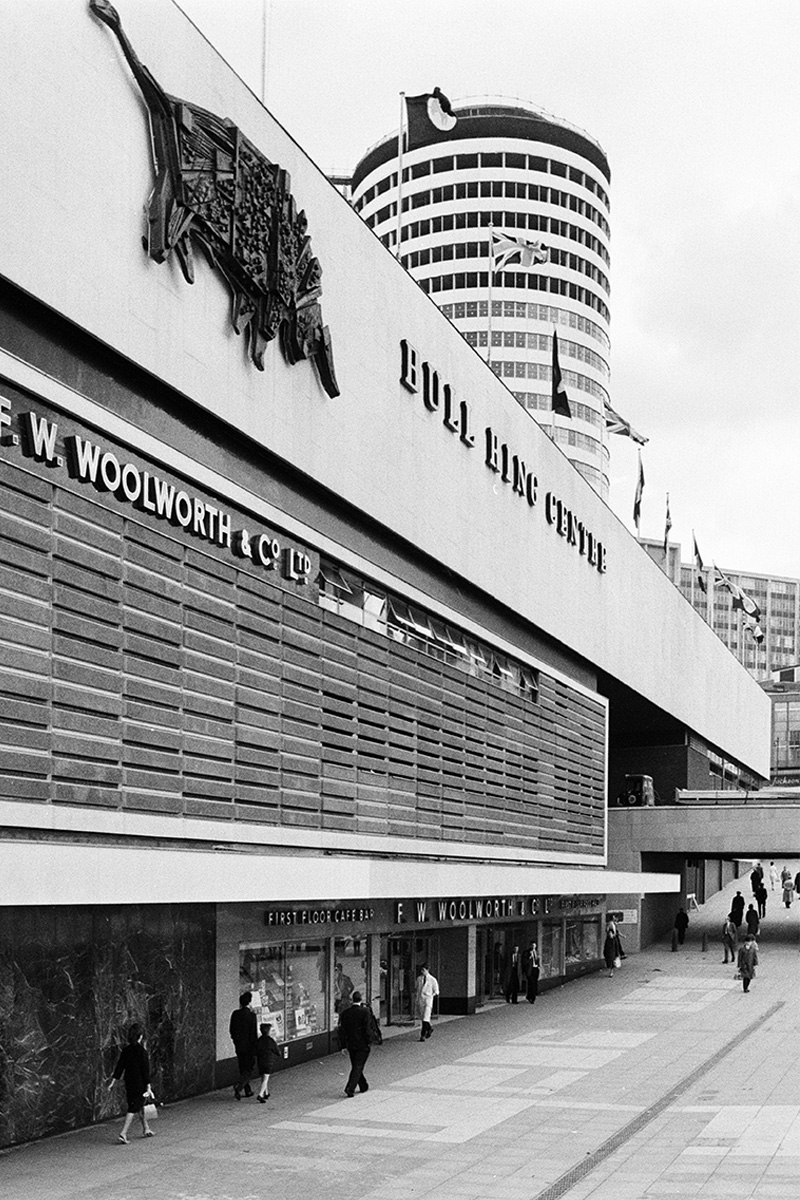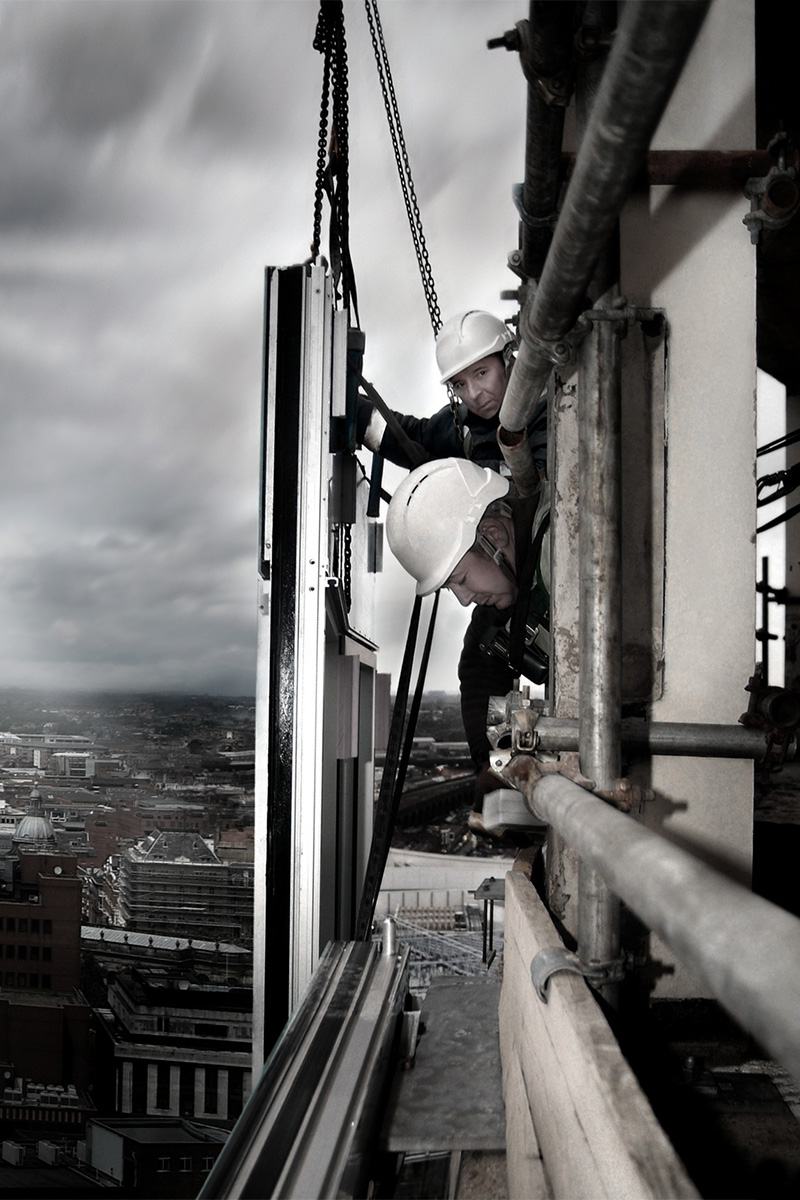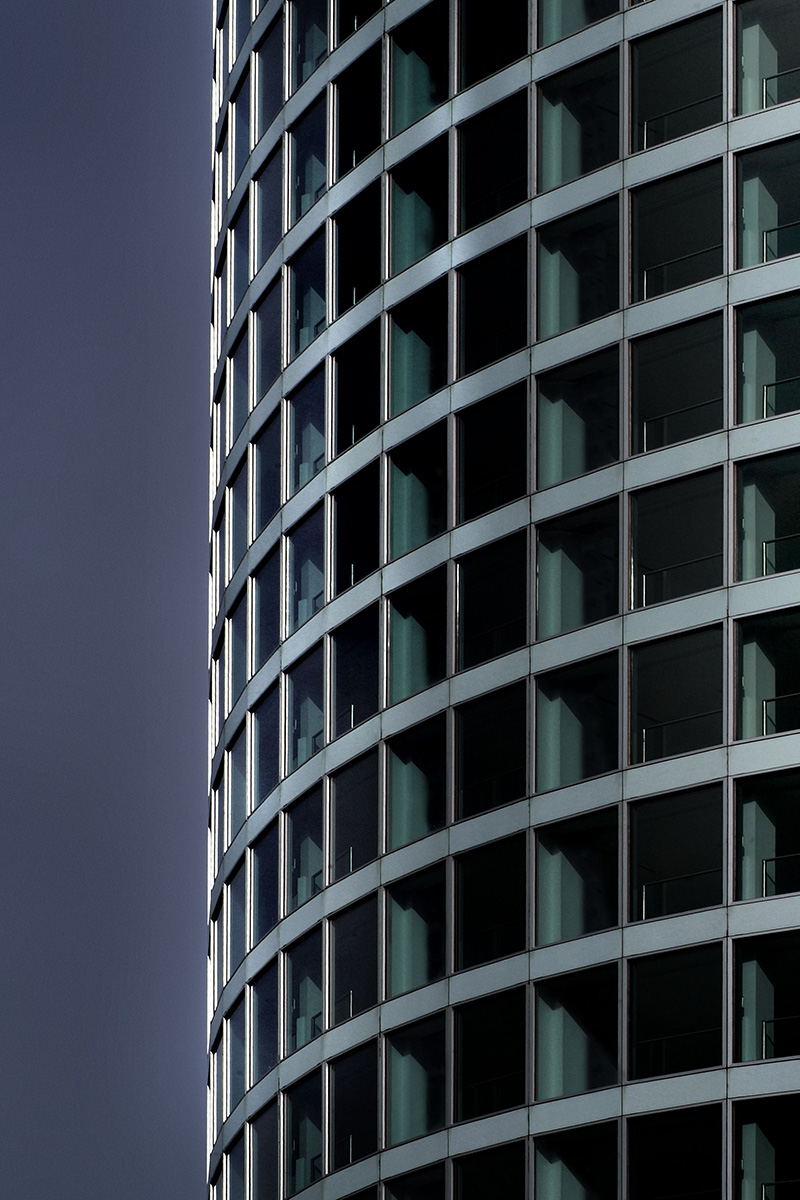 Intelligent Systems
From our first projects we have sought to integrate low energy environmental control systems into our buildings. This approach has allowed us to omit energy hungry cooling systems that are costly and harmful to the planet over the life of the building.
The Triangle uses natural materials throughout and bio-composite low carbon Hemcrete external walls. To minimise overheating full height louvered panels enable natural ventilation even when nobody is at home, a motorised loft hatch opens into a ventilation cowl disguised as a chimney.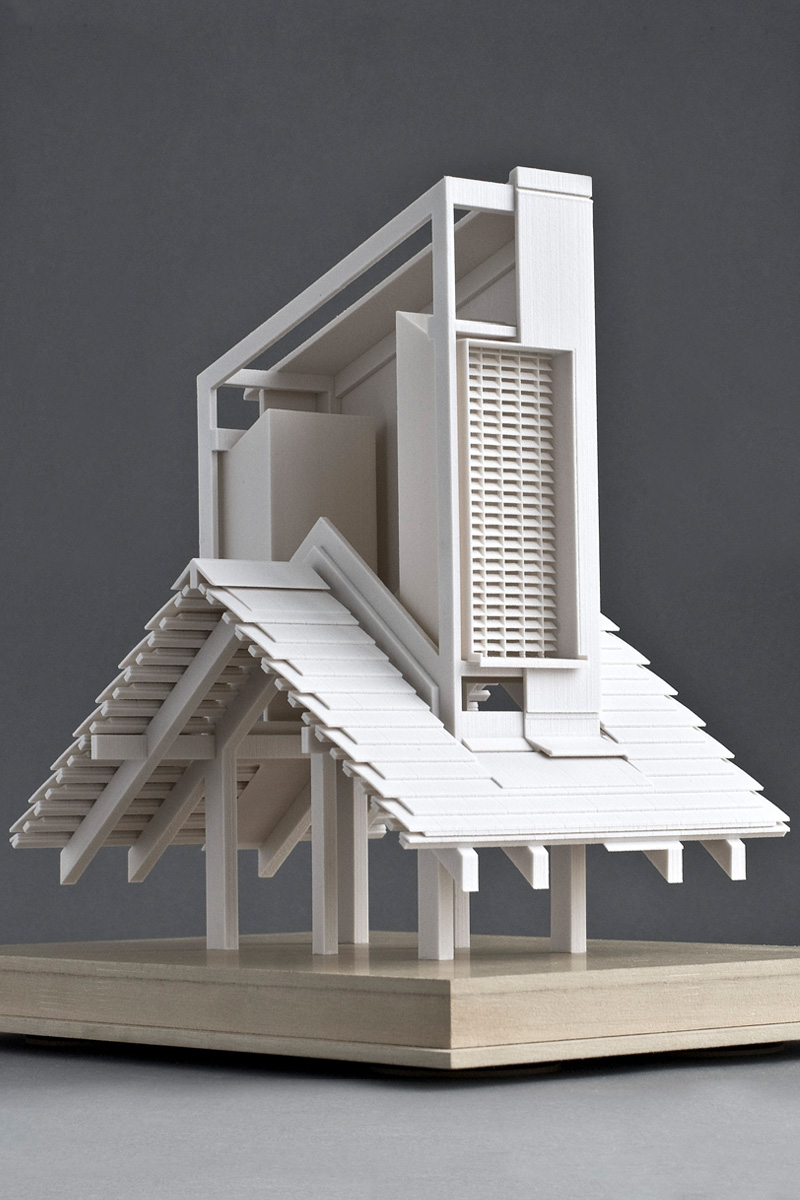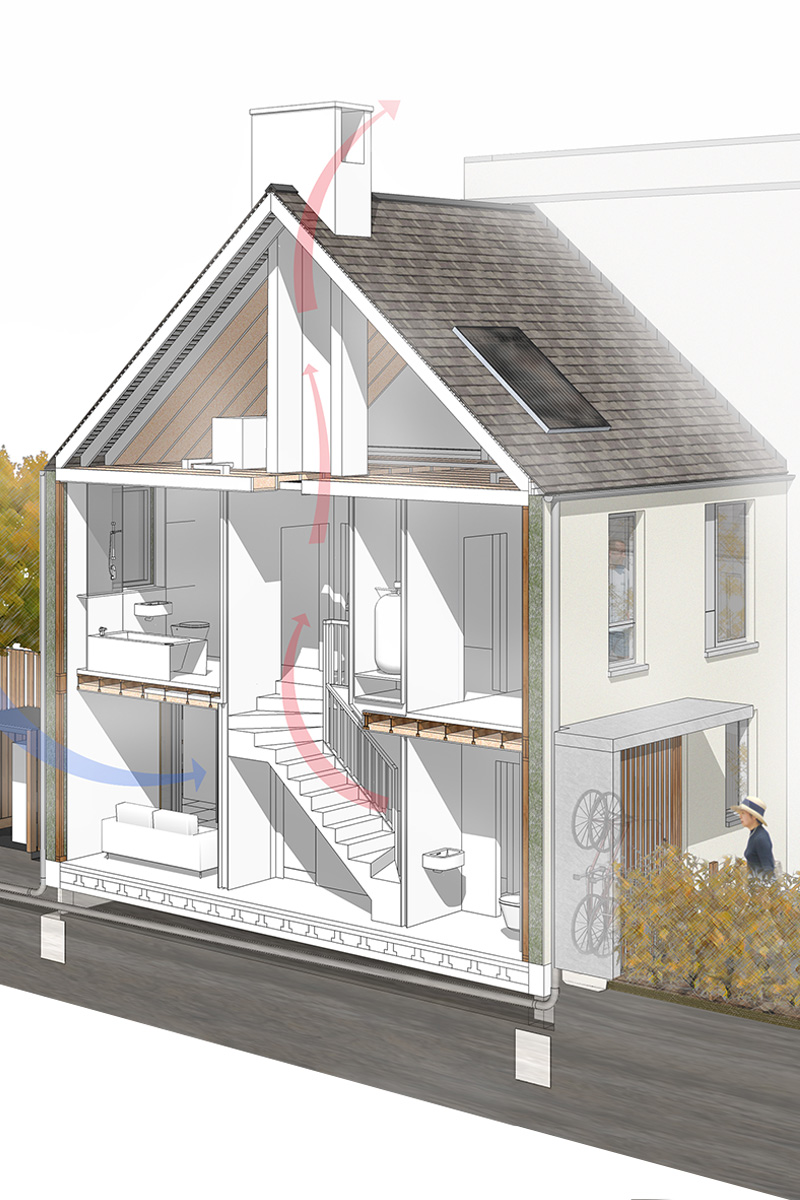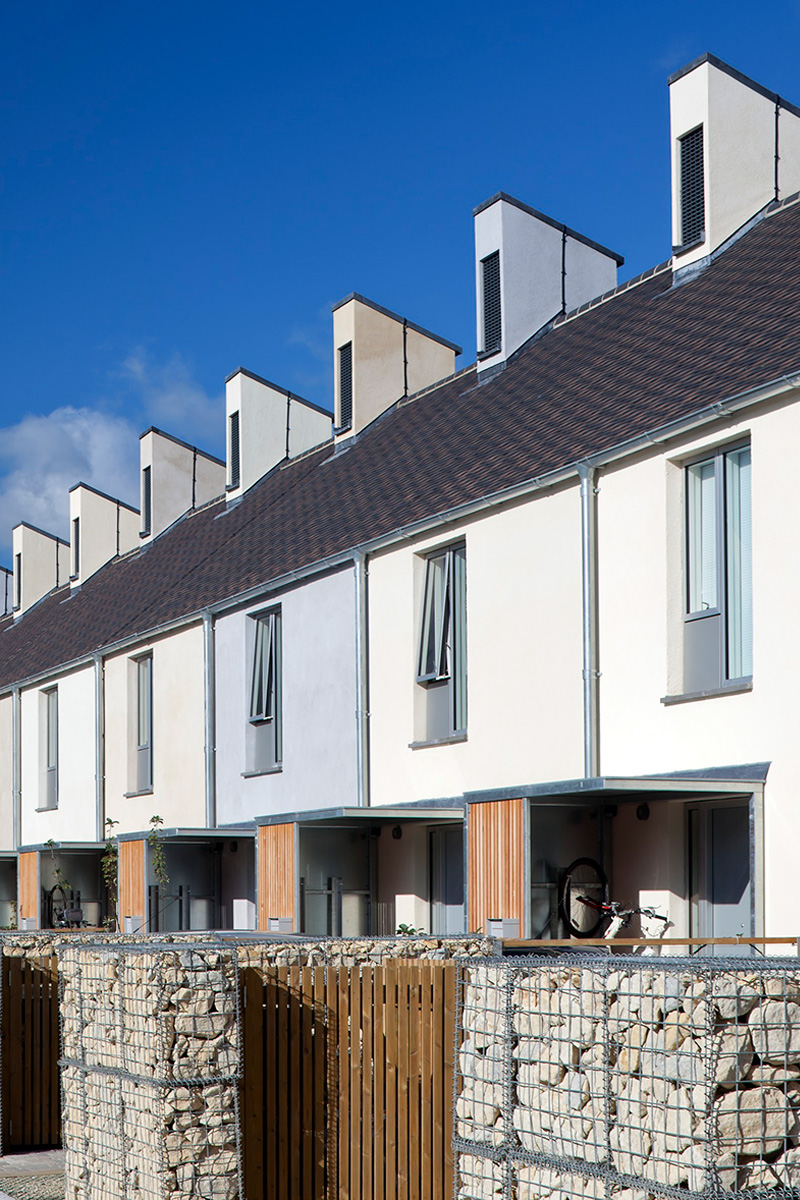 Early adopters of sustainable technologies, our projects The Market Place and The Courtyard maintain temperature without the use of expensive and energy-consuming chillers by passing air through the masonry structure.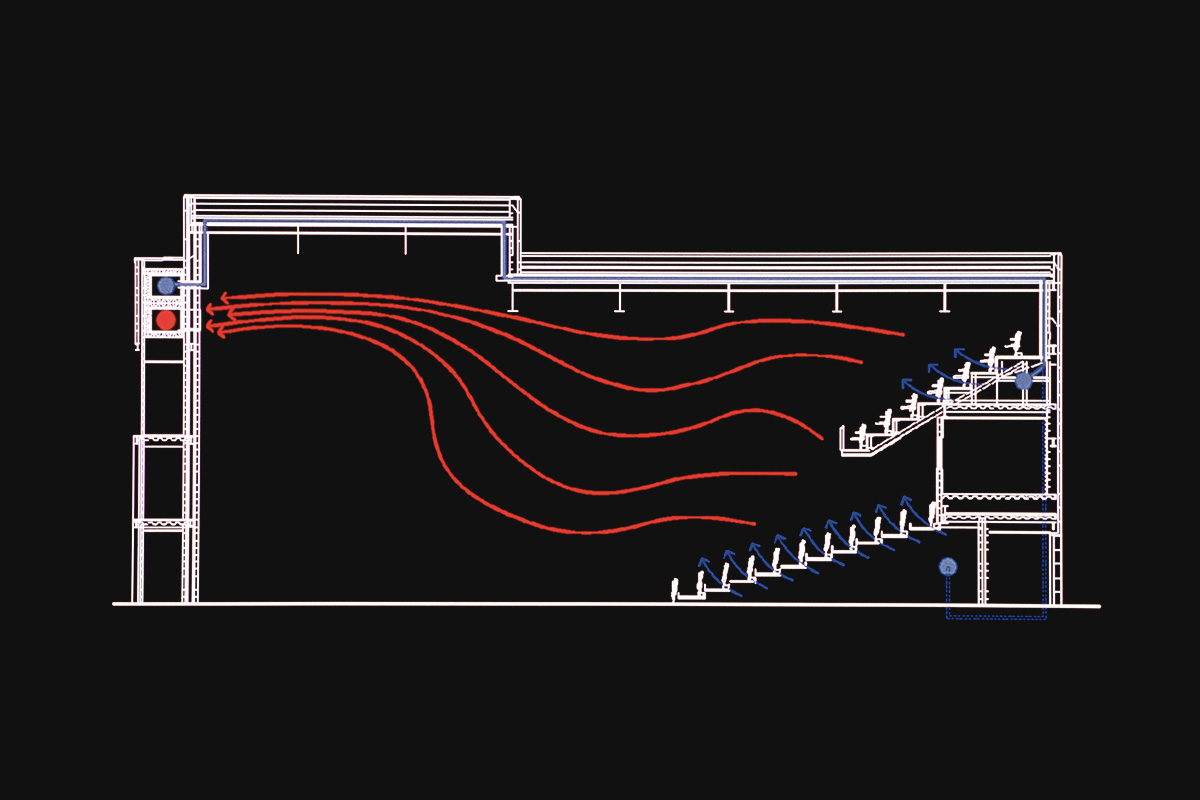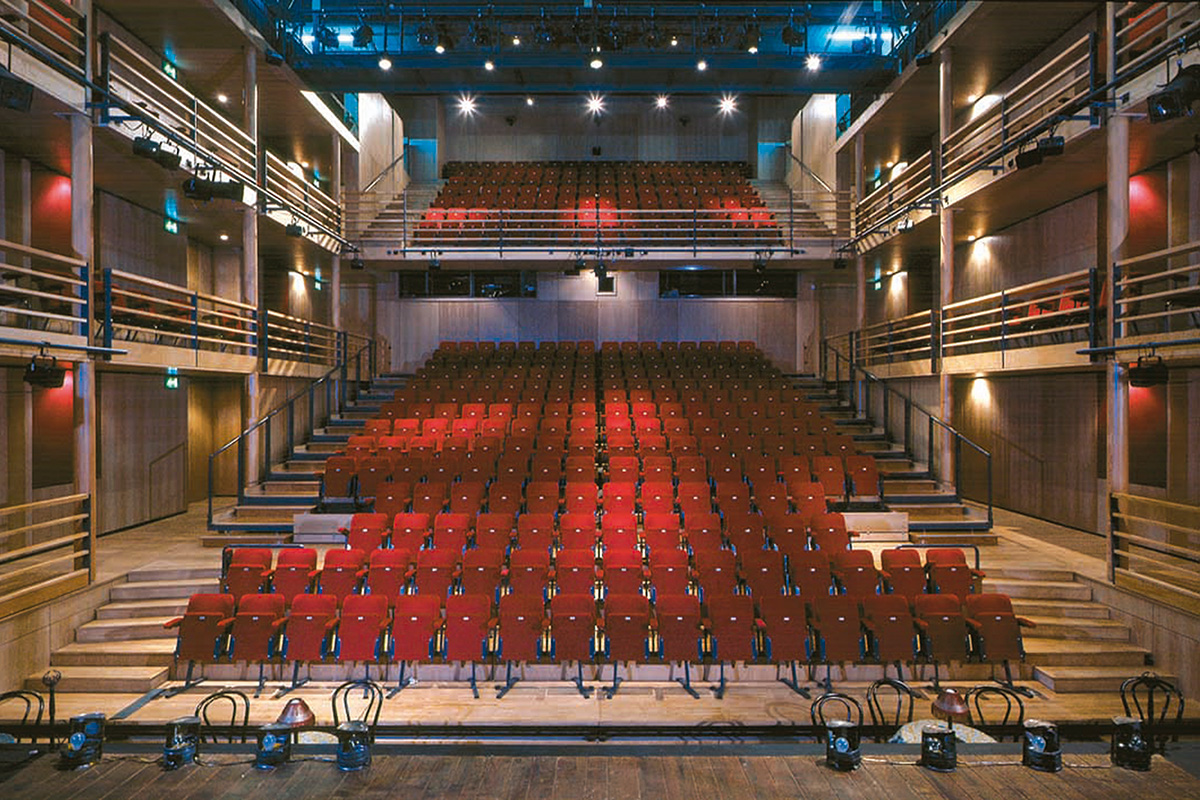 Sustainable Cities
The larger urban context is as equally important as individual buildings in terms of impact on the global environment. For this reason, we apply equally rigorous design principles to our masterplanning and urban design projects to help create long-term sustainable cities.
On these projects we aim to achieve high density to help minimise land use and improve proximity of services and facilities. However, to create sustainable communities this approach requires integration with public space, landscape, biodiversity and multigenerational families.
At Royal Wharf we created a new high-density liveable neighbourhood that continues the urban grain and scale that characterises the best places to live in London.
Key to delivering sustainable communities is integrating developments with infrastructure that minimises car usage, such as public transport alongside opportunities to promote walking and cycling which in turn improves health and wellbeing.
GHA
As an organisation, Glenn Howells Architects are committed to reducing global warming and harm to the environment.
Accreditation
We are measured through ISO 14001:2015 certification and we have made a commitment to creating architecture that has a more positive impact on the world around us as part of Architects Declare.
Transport
We promote cycling, walking and the use of public transport. This year 97% of our travel was undertaken this way and we aim to beat this in future years.
Responsibility
We act in an environmentally responsible manner and we are reducing paper use year-on-year. We recycle our waste and continue to reduce printing through improvements to our IT systems. Our offices are naturally well-lit and fitted with low energy lighting and space heating systems.
Food
When purchasing goods and services we try to buy local. Our own in-house café promotes healthy-eating using local produce and we provide water-filters and fresh fruit to aid staff wellbeing.