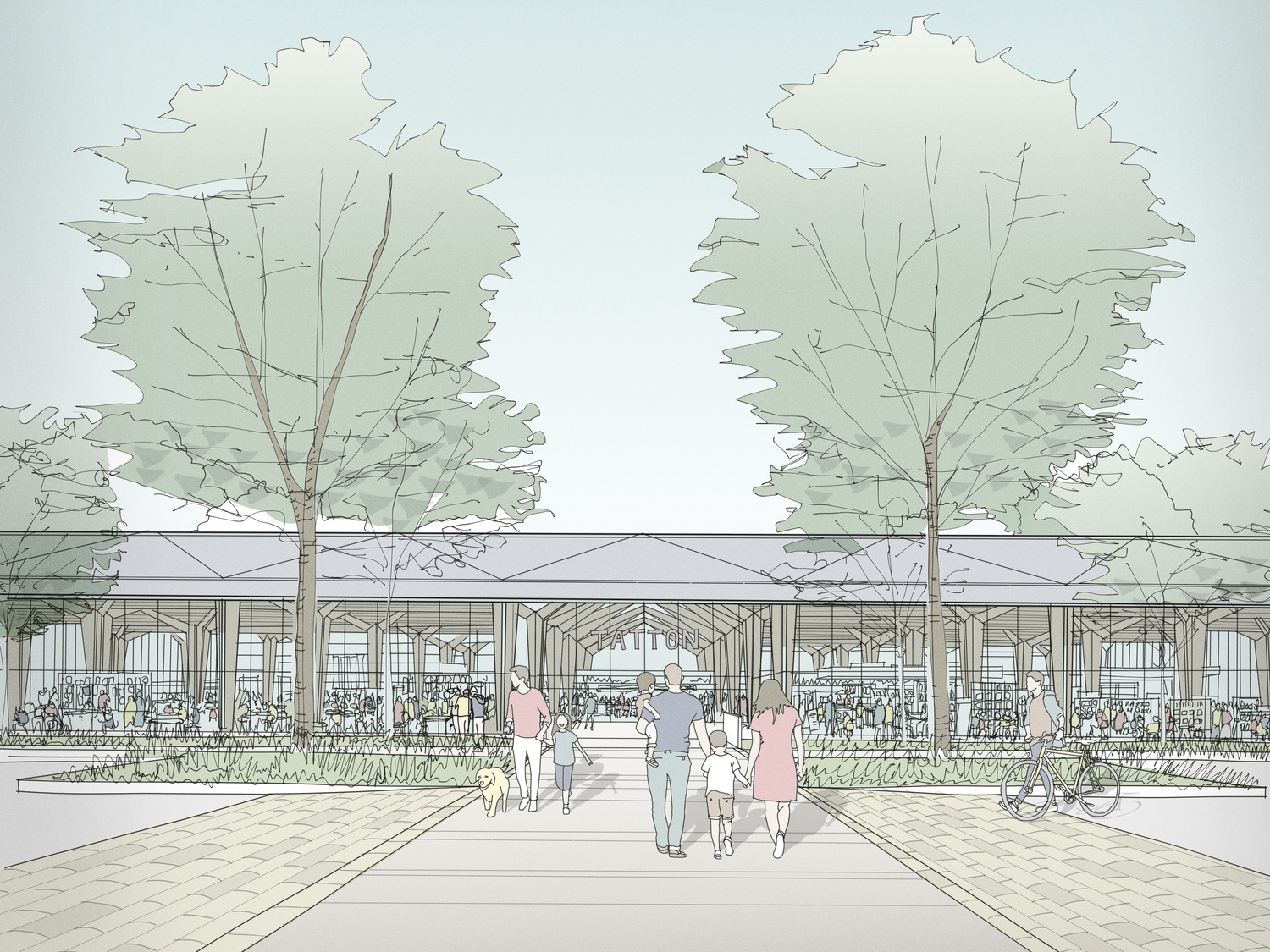 Working with long-time collaborator Westmorland Family, Glenn Howells Architects are designing a new sustainable motorway service area (MSA) and hotel on the M56 near Tatton, Cheshire.
Having designed Westmorland's award-winning Gloucester Services, the company, in partnership with Tatton Group, have asked GHA to create a new motorway services. The concept it to create a services that celebrates its rural Cheshire location and provides a true break from the highways feeling more like arriving on a farm.
The service area and hotel will both take cues from local agricultural architecture, with a contemporary, crafted feel. This distinctly regional design will carefully contour the site to help improve the visitor experience shielding the site from the surrounding infrastructure. Like the two great estates of nearby Dunham Massey and Tatton the scheme is centred around a peaceful, walled garden.
The scheme is designed to be resilient to the climate challenges the industry faces and GHA are working closely with the client and design team to consider the impact of electric vehicle technology and changing energy demands.
Director James Spencer, who is leading the project, commented:
"This is a fantastic opportunity to work with Westmorland Family on another environmentally ambitious project. We believe our design will be a celebration of Cheshire rural life that will not only offer users a new innovative services but a beautifully green environment with crafted buildings to enjoy."